Pizzerie Eccellenti 2020
Pizzeria Ristorante Nuovo Sempione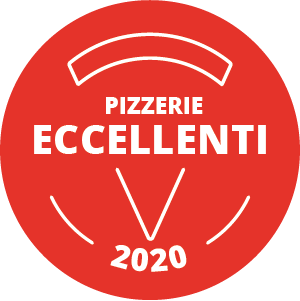 Pizzeria e ristorante con specializzazione al pesce di mare situato sulla strada ma con ampio marciapiede e dotato di parcheggio riservato a poca distanza. Locale ristrutturato ed ampliato recentemente con uno stile sobrio ed elegante senza eccessi
Ampia scelta di pizze sul menù, molte farcite con  formaggi locali e in particolare con il Gorgonzola DOP tipico novarese.
Disponibili anche pizze speciali con farine integrali. Molta cura nella scelta delle materie prime, lievitazione corretta e una cottura in forno a legna che rende il prodotto fragrante.
Personale disponibile e servizio veloce aiutato dalla presenza di 2 forni a legna.
---
This is a pizzeria and restaurant which specializes in seafood dishes. It is situated on the roadside but there is a wide sidewalk and a private car park nearby. It has been recently renovated and expanded. The style is subdued and elegant without being excessive. There is an extensive choice of pizzas on the menu, many of which are topped with local cheeses and in particular with Novara style DOP Gorgonzola. On offer there are also special pizzas with wholemeal flour. A lot of care is taken in the choice of the raw ingredients, the correct leavening and baking in a wood-fired oven which makes the pizza fragrant. The staff is helpful, and the service is swift thanks to the presence of two ovens.