Grandi Pizzerie 2020
65° - Starita a Materdei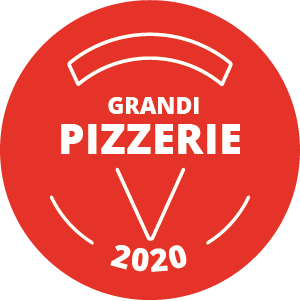 La Pizzeria Starita a Materdei ha banco e forno all'ingresso che mettono in mostra il lavoro dei pizzaioli. Entrando diversi ambienti si sviluppano lungo un ampio corridoio arredato con passe – partout fotografici che mostrano immagini storiche italiane e napoletane. Il design interno rispetta la tradizione, il laterizio e la muratura in pietra a faccia vista rendono il locale, che è fra le pizzerie Centenarie della città, molto accogliente.
Le normative anti Covid – 19 sono rispettate dal distanziamento segnalato sulla pavimentazione ai camerieri muniti di mascherina. Il servizio è gentile e incredibilmente veloce; il menù ha una vasta scelta tra pizze della tradizione e specialità, oltre che un'offerta gluten free. L'impasto leggero e gli ingredienti freschi e bilanciati rendono la pizza eccezionale e ricercata. Consigliata la "Tartufo e Porcini", leggera, appagante e equilibrata allo stesso tempo. Buona la scelta delle bevande con referenze di birre e vini di qualità.
---
The Pizzeria Starita in Materdei has a counter and oven at the entrance that showcases the work of the pizza makers. Upon entering you will find several dining rooms situated along a long corridor decorated with partout photos that show historical Italian and Neapolitan images. The interior décor respects tradition.  The brick and exposed stone walls make this location, which is one of the centenary pizzerias in the city, very welcoming.                                                                                                                                                                                    The anti COVID-19 rules are upheld from the social distancing limits indicated on the floor to the waiters who are all wearing masks. The service is kind and incredibly fast. The menu has a vast selection of traditional and speciality pizzas, as well as gluten-free options. The light dough and fresh, well-balanced ingredients make the pizza exceptional and refined. We recommend you try the "Tartufo e Porcini" which is light, satisfying and balanced at the same time. There is a good selection of drinks including quality beers and wines.