Pizzerie Eccellenti 2020
Storie Dipinte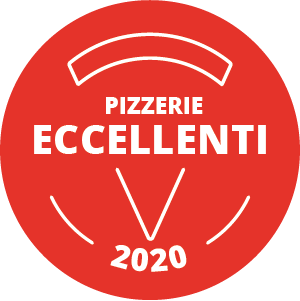 In questo allegro e piacevole locale non ci sono solo pizze, ma una serie di preparazioni che richiamano al Ranzani 13, l'altra pizzeria da cui si sono amorevolmente staccati.
Un luogo insolito dove le cose si fanno bene con un servizio al tavolo che manifesta attenzione al cliente anche sotto il profilo anti Covid 19. Troviamo due ambienti, uno al chiuso e un cortiletto con una tettoia, ma che offre l'idea di un ospitale giardinetto.
Una bellissima selezione di birre può accompagnare il pasto anche ai clienti più pignoli.
Le pizze sono classificate in tre gruppi: 1° con base Margherita storia ed evoluzione, 2° Pizze della Tradizione, 3° Pizze Gourmet a Degustazione.
Buona la Fuori Norma che mantiene morbida la sua base anche quando si raffredda e ottima la Cantabrica con Stracciatella, Zucchine, alici del mar Cantabrico, olio al basilico e con base alta, la superfice è lievemente croccante e l'interno è soffice.
---
In this cheerful and pleasant establishment not only is there pizza, but a series of preparations that make a nod to Ranzani 13, their sister pizzeria. It is an unusual place where things are done well.  The service to the tables is attentive to the patron despite the anti COVID 19 measures.  There are two dining areas, one indoors and an outdoor covered courtyard that gives the impression of a welcoming little garden. A wonderful selection of beers can accompany the meal.  Even the more discerning patrons will be satisfied. The pizzas are classified into three groups: 1st with a margherita base, history and evolution, 2nd traditional pizzas, and 3rd gourmet pizzas served as a tasting menu.