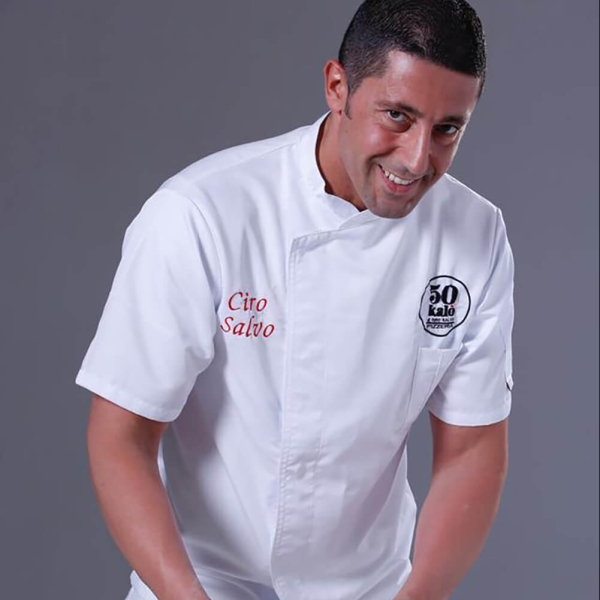 50 Kalò
4° 50 Top Pizza World 2022
Ciro Salvo


Performance of the Year 2022 - Goeldlin Award
---
2° 50 Top Pizza Italia 2022
---
La pizza tradizionale e al tempo stesso moderna ha un indirizzo sicuro: 50 kalò di Ciro Salvo. Il locale è diventato un punto di riferimento di gusto, bontà e tradizione e sforna pizze senza sosta mantenendo sempre una qualità molto alta. L'impasto perfetto, fondente e profumato fa da base a condimenti gustosi ed equilibrati risultato di una selezione di ingredienti scelti con grande cura e valorizzati da pomodoro e olio ottimi. Grande il progetto avviato con il Mulino Caputo di usare il grano italiano. In menu si può scegliere fra le classiche e pizze più creative. Fritture saporite e croccanti. Molto ben assortite le carte dei vini, decine di etichette campane, e delle birre artigianali.
Menzione speciale per il servizio, professionale e allo stesso tempo cordiale. Locale accogliente e luminoso.
---
A traditional pizza made in a modern slant can be found at one address, guaranteed:  Ciro Salvo's 50 Kalo.  The locale has become well known for taste, goodness and tradition.  It churns out pizzas non-stop while always maintaining a very high quality.  The dough is perfect, melty and fragrant, and serves as the perfect foundation for tasty and well-balanced toppings that are a result of a careful selection of ingredients.  All are valorized, from the tomato to the excellent oils.  An impressive initiative with Mulino Caputo is underway for the use of Italian grains.  The menu spans from the classics to the more creative pizzas.  The fried food is tasty and crunchy.  There is a good assortment on the wine list, including labels from Campania and some craft beers.  A special mention goes to the service which is professional yet cordial.  The interior is welcoming and bright.