Pizzerie Top 2021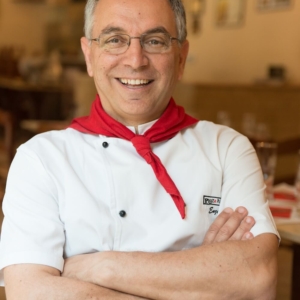 9° La Notizia 94
Qui il maestro pizzaiolo Enzo Coccia, il primo a credere nella pizza di alta qualità serve un prodotto eccellente. Ampia sala interna dall'ambiente curato. Fra le pizze classiche, merita l'assaggio la classica Margherita; da provare le Pizze Speciali con condimenti studiati in cucina; fra queste, la Notizia spicca per gusto ed equilibrio. Pizza leggera, gustosa, cotta al punto giusto, preparata con ingredienti di qualità. Impasto eccellente. Interessante la proposta antipasti con la imperdibile la "Mpustarella", morbido impasto a metà tra pane e pizza, farcito con prodotti ricercati. Ampia e curata winelist. Servizio organizzato affidato a personale qualificato.
La Notizia non delude mai.
---
Here, the master pizza chef Enzo Coccia, a true believer in high-quality pizza, serves an excellent product in a large indoor dining room with a refined atmosphere. Among the classic pizzas, the classic Margherita is worth trying. The Special Pizzas, with the carefully selected toppings, are also noteworthy.  Among these, the La Notizia 94 stands out for its taste and balanced flavors.  The light, tasty pizzas are baked to perfection and prepared with quality ingredients. The dough is excellent. The antipasti (starters) proposal is interesting, and you absolutely must try the "Mpustarella,"  It is a soft dough which is halfway between bread and pizza, stuffed with select, top-quality products. There is a large, well-curated wine list. The service is very organized and only entrusted to qualified personnel. La Notizia 94 never disappoints.