Grandi Pizzerie 2022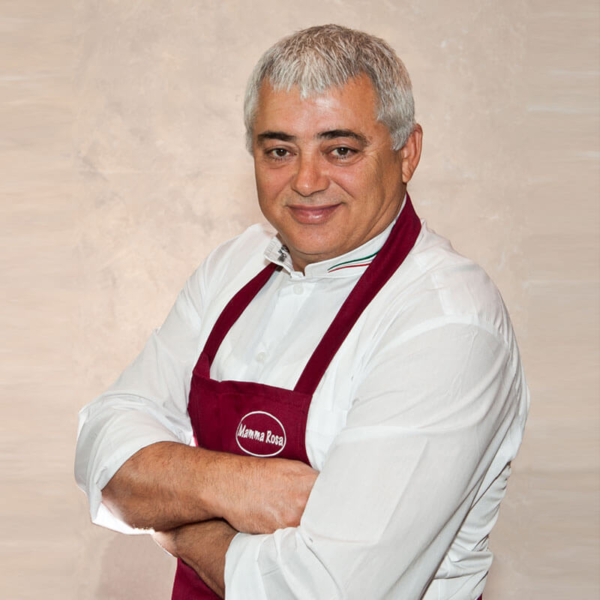 56° Pizzeria Mamma Rosa
Da Mamma Rosa di Ortezzano, la pizza è orgogliosamente napoletana (aderisce al disciplinare "Pizza Napoletana Stg" e all'Associazione Pizzaioli Napoletani) e le "creative", superbamente marchigiane.
La "Pizza O'Live" si presenta con olive ascolane fatte a mano e cotte al forno, fior di latte locale, ricotta di bufala, noci, rucola, salsa di tartufo dei Sibillini, pomodorini, basilico e olio evo di oliva ascolana tenera.
Un pizzaiolo "vulcanico", attento alle materie prime e pieno di fantasie, un ambiente caldo ed accogliente d'inverno, fresco d'estate in giardino. Un menù ricco, presenti anche dei primi piatti, garantisce una serata piacevole anche per chi non è necessariamente interessato alla pizza.
---
At Mamma Rosa in Ortezzano they proudly serve a Neapolitan-style pizza.  They adhere strictly to the "Pizza Napoletana Stg" and the Associazione Pizzaioli Napoletani cannons.  The creative pizzas instead are sublimely inspired by the Marche region.  The "Pizza O'Live" is made with stuffed olives that are homemade and baked in the oven, local fiordilatte, buffalo-milk mozzarella, walnuts, arugula, Sibillini truffle sauce, cherry tomatoes, basil and extra-virgin olive oils from Ascolana Tenera olives.  The pizza chef is "volcanic" and attentive to the raw materials selected, and is full of creativity.  The interior is warm and inviting in the winter and cool in the summer garden.  There is a rich menu with pasta dishes as well.  We guarantee a pleasant evening even for those who are not necessarily interested in pizza.