Pizzerie Top 2020
15° - Le Follie di Romualdo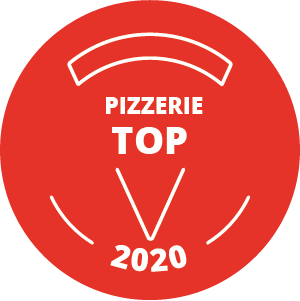 The "Le Follie di Romualdo" pizzeria is located in the San Niccolò quarter, just under the Piazzale Michelangelo.  It is conducted with Romualdo Rizzuti's usual extravagant creativity.  He also bakes his sublime delights in the Hotel Four Season's summer garden and on the Lungomare del Tempio seafront.
As you enter the locale you are welcomed with courtesy by the dining room staff, and you can choose to be seated indoors, in the lovely courtyard or in the outdoor dining area in front of the pizzeria.
To start you can choose from a few plates made in the kitchen, or from the delicate and delicious fried products prepared to perfection.
There are ten signature gourmet pizzas on the menu and so it is difficult to decide.  One option is the Gamberi, Lardo e Tartuffo (shrimp, lard and truffle) which was their pièce de résistance right from the pizzeria's opening.  Another is a new entry called "L'isola di Capri" with a mozzarella base and with mozzarella added after baking along with a surprising tomato-flavored shaved ice.
A note of merit goes to the excellent fried pizza, both for the quality of its execution and for the ingredients.
---