44° 50 Top Europe 2020
Belli di Mamma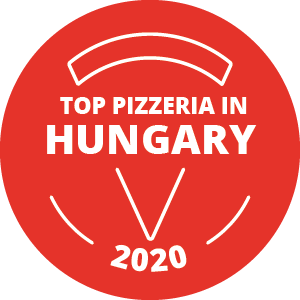 La pizzeria prende il nome da una espressione tipicamente italiana e rivela senza ombra di dubbio che in questa strada del ghetto ebraico si trova una idea di pizza, affiancata anche da piatti tipici, pensati e
realizzati da italiani trapiantati nella capitale ungherese. La pizza è di stile napoletano, vanta molte varianti ma sostanzialmente è nella Margherita che esprime la filosofia del locale: buone materie prime,
ottima lievitazione, cottura ben eseguita. Aggiungiamo un buon servizio e una grande cultura dei vini in abbinamento. Si spiega così perchè in poco tempo questo locale ha conquistato non solo il cuore degli italiani che vivono in città, ma di moltissimi ungheresi divenuti clienti abituali.
---
The pizzeria takes its name from a typical Italian expression.  It reveals without a doubt that in this street within the Hebrew ghetto you will find a certain concept of pizza, accompanied by some typical dishes, thought up and realised by Italians who have been transplanted to the Hungarian capital. The pizza is in the Neapolitan style.  It boasts many variants, but substantially it is the Margherita which conveys the philosophy of this establishment. Good raw ingredients, excellent leavening, perfect baking.  Added to this there is good service and a great selection of wines to pair with your meal. This all explains why, in such a short time, this establishment has conquered the hearts not only of the Italians who live in the city, but also of many Hungarians, who have become regular customers.