Grandi Pizzerie 2020
76° - Capuano's Pizzeria 7.0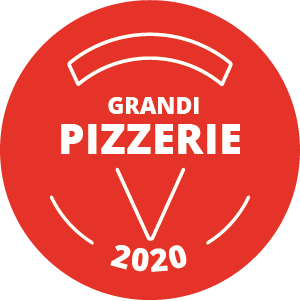 Capuano's è raggiungibile facilmente anche con i mezzi pubblici.
L'interno è sobrio e con tavoli ben distanziati. Accessibile anche a persone con difficoltà motorie.
Il menù conta 28 pizze tutte anche gluten free a richiesta. È possibile scegliere tra birre special e classiche e sono disponibili un vino rosso, due bianchi e due di bollicine. La pizza è soffice e con bordo alto, facilmente digeribile. Le materie prime utilizzate sono di elevata qualità. Il servizio è rapido e molto attento alle richieste dei clienti. Il locale offre sia il servizio delivery che take-away.
---
Capuano's is easily reachable, even by public transport. The interior is sober with well-distanced tables.  It is also accessible to individuals with motor disabilities. The menu counts 28 pizzas, and all can be made gluten free on request.  It is possible to choose from special or classic beers; one red wine, two whites and two sparkling wines are also available.  The pizza is soft with a high crust, and is easily digestible.  The raw materials used are high quality.  The service is fast and very attentive to the needs of the patrons.  They offer both delivery and takeaway services.