Pizzerie Top 2020
6° - Francesco & Salvatore Salvo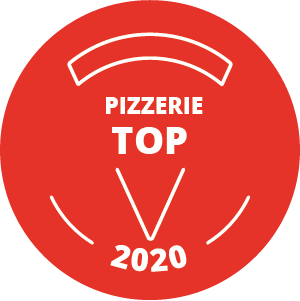 Miglior Servizio di Sala 2020
LATTERIA SORRENTINA AWARD
Un luogo in cui mangiare una pizza non è solo una delizia per il palato ma anche per l'anima. Il colpo d'occhio iniziale fa la sua parte: l'eleganza del locale, la cura dei dettagli. Poi si è completamente catturati dalla qualità della pizza. La morbidezza dell'impasto, delle materie prime uniti alla cura per l'ambiente e l'attenzione al cliente sono indubbiamente il punto forte di questa moderna pizzeria a due passi dal lungomare di Napoli. Da provare la pizza al pomodoro: un'esaltazione del rosso campano, dal San Marzano, al pomodoro di Corbara al piennolo. Leggeri e croccanti i fritti, gli arancini, i crocché, la frittatina di pasta, il baccalà in pastella e le montanare: da non perdere quella alla genovese con una delicatissima cipolla ramata di Montoro.
Pregiata la lista dei vini, che offre etichette italiane ed estere. Discreto e professionale il servizio di sala.
---
This is a place where eating a pizza is not only a satisfaction for the palate, but it is also delightful for the soul. It begins with the first glance, the elegant premises, and the care for details, then you are completely captivated by the quality of the pizza. The highlights of this modern pizzeria two steps away from the Naples sea front are without doubt the softness of the dough, the raw ingredients and the attention paid to the environment and to the customers. A must is the tomato pizza, a celebration of Campania, from the San Marzano, to the Corbara tomatoes, to the Piennolo. The fried food is light and crispy: the arancini, the crocché, the pasta omelette, the battered baccalà and the montanare. Do not miss out on the genovese version which contains a delicate onion from Montoro. There is a high-quality wine list which includes Italian and foreign wines. The service is discreet and professional.