Pizzerie Top 2020
26° - Giangi Pizza e Ricerca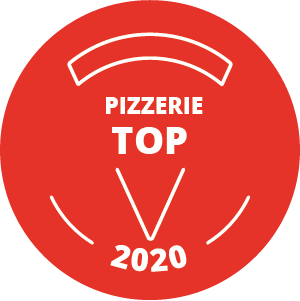 Migliore Carta degli Oli Extra Vergine d'Oliva 2020
BIRRIFICIO FRATELLI PERRELLA AWARD
A pochi chilometri da Ortona (Ch), la pizzeria Giangi rispecchia perfettamente l'anima del suo fondatore, il giovane pizzaiolo Gianluigi Di Vincenzo.
Le sue proposte sono interessanti ed i suoi accostamenti originali. Accanto alla pizze classiche, Giangi propone le pizze in stile gourmet con farciture realizzate con materie prime locali e nazionali di alta qualità. Molti dei prodotti utilizzati sono Presidi Slow Food. L'impasto presenta una buona alveolatura, il risultato regala un soffice ma croccante morso. La pizzeria è moderna e accogliente, il personale di sala è preparato e professionale. Il forno elettrico e la lavorazione degli impasti sono a vista in uno spazio ampio che cattura la curiosità dei clienti. Ben rticolata sia la carta dei vini che quella delle birre, quasi tutte artigianali. Grande cura anche nella scelta dei vari oli extravergine d'oliva che completano in maniera ragionata le pizze.
---
Located just a few kilometers away from Ortona (Chieti), Pizzeria Giangi perfectly reflects the soul of its founder, the young pizza chef Gianluigi Di Vincenzo. He suggests interesting and original combinations. Alongside the classic pizzas, Giangi offers gourmet pizzas by selecting only local, high quality ingredients. Many of the ingredients used are Slow Food Presidia. The crust has just the right bubbly appearance, the result is a good combination of an inner softness and an outer crunchy bite. The pizzeria is modern and welcoming, and the staff is well trained and professional. The electric oven and the pizza processing area are in sight, placed in a spacious, exposed area that definitely captures the curiosity of the clients. The wine menu and the beer menu are well structured with variety, almost all of the choices available are artisan products. Great care is also taken in the choice of the various extra virgin olive oils that complete the pizzas in a well-thought manner.