Grandi Pizzerie 2020
51° - I Borboni Pizzeria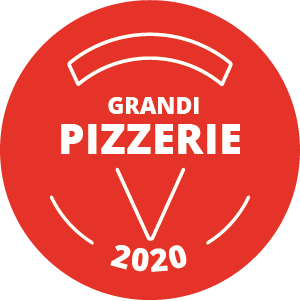 La pizzeria I Borboni si trova a Pontecagnano, cittadina alle porte di Salerno ed è facilmente raggiungibile con mezzi pubblici. L'ambiente interno è molto moderno, ampio, luminoso e curato. L'ambiente esterno altrettanto ampio con gazebi in legno ben progettati e funzionali.
Per gli abbinamenti beverage si può scegliere da un'interessante carta delle birre e dei vini, molti del territorio. Menu delle pizze e dei fritti molto ricco con selezioni di pizze dal gusto anche particolare e molto deciso. La pizza è sottile, dal cornicione pronunciato. Lievitazione ottima, molto digeribile. Gli ingredienti selezionati sono di primissima scelta con molti prodotti regionali DOP, IGP e Presidi Slow Food.
A completare un'esperienza molto soddisfacente, la presenza di un servizio di grande professionalità, molto giovane, veloce ed attento alle richieste del cliente.
Locale molto ben organizzato per offrire serate piacevoli sia per coppie, famiglie e comitive.
---
Pontecagnano is a town just outside of Salerno.  It can be easily reached by public transport, and here you will find the I Borboni pizzeria. The interior dining area is large, very modern, bright and well-kept. The external space is just as large with well-planned and functional wooden gazebos. There is an interesting list of wines and beers, many of which are local. The pizza and fried food menu is very extensive offering pizzas with very decisive and particular flavors. The pizza is thin with a pronounced crust, perfectly leavened and very digestible. The chosen ingredients are top quality with many of them being regional DOP, IGP and Slow Food Presidia. To complete a very satisfactory experience, the service is very professional, young, quick and observant of the customer's needs. The establishment is very well-organized and offers pleasant evenings suited to couples, families and groups of friends.