Pizzerie Top 2020
3° - I Tigli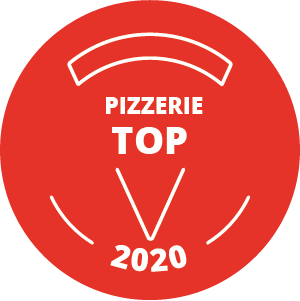 Pizzaiolo dell'Anno 2020
LATTERIA SORRENTINA AWARD
Simone Padoan
Simone Padoan, maestro di impasti, prosegue nelle sperimentazioni su miscele di farine e lievitazioni che lo hanno proiettato ai vertici nazionali. Da citare le focacce al mais, le croccantezze con semi di girasole, il mix integrale con orzo. Le sale in versione anti-Covid hanno perso posti – quasi metà: indispensabile prenotare – ma guadagnato in comfort. Forno a vista e attenzioni in sala assicurano ogni garanzia. I pizzaioli, con i nomi scritti a gessetto sulle lavagne, applicano alla perfezione le invenzioni di Simone. Che costano alquanto, ma hanno pochi eguali per risultato dei lievitati e qualità di farcitura: culatello di Zibello, guanciale Cinta Senese, bufala di Paestum, nodini di Alberobello, capperi di Salina, olive di Taggia, spinaci selvatici. Sempre variate le ricche versioni-focaccia tagliate "Come un Panino". Bella novità: le pizze-cicchetto che permettono anche ai single o alle coppie di assaggiare più gusti (anche tre-quattro, avendo appetito!) contenendo i costi. Se vi trovate qui fate un ultimo goloso sforzo, non vi soffermate alla sola, ottima, pizza. Concedetevi la torta di rose con zabaglione a fine pasto. I lievitati si Simone sono di un livello altissimo e vanno provati.
Credits Foto AROMI.group
---
Simone Padoan, very experienced when it comes to doughs, never stops experimenting with flour mixtures and leavening. His dedication projected him to the national top. Worth mentioning are the corn focaccia, the crunchy specialities using sunflower seeds, and the whole-wheat mix with barley. The anti-Covid measures have reduced the number of seats, almost to half. On the flip side, the place has gained in comfort. Booking is essential. The oven is in an open area for everyone to see and the staff is attentive and courteous. The pizza makers, whose names are written on a chalkboard, apply Simone's inventions to perfection. Pizzas are a little pricey but they have few equals as a result of the leavened products and the quality of toppings such as culatello from Zibello, guanciale Cinta Senese, buffalo-milk mozzarella from Paestum, nodini from Alberobello, capers from Salina, olives from Taggia, and wild spinach. The rich cut-focaccia versions "Come un Panino" are constantly varied. Nice novelty pizzas are the "pizze-cicchetto" that also allows a single person as well as groups to taste different flavors (even three or four, if you feel hungry), while containing costs. It's worth making a gluttonous "effort", do not limit yourself to one, excellent pizza. For dessert, treat yourself to the "torta di rose" (the rose cake) with zabaglione. Simone's leavened doughs are truly excellent and must be tried.