Pizzerie Eccellenti 2020
Il Pizz'ino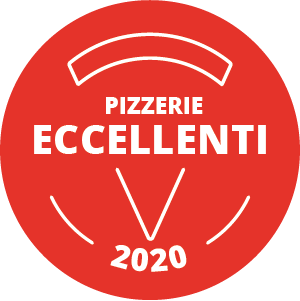 La pizzeria si trova in una via adiacente alla grande piazza della Libertà nel centro di Alessandria ed è stata aperta da poco anche a seguito del lockdown. La nuova sede usa in questo momento anche un cortile adiacente e la strada in modo da utilizzare spazi all'aperto con un arredo semplice e moderno. Il nome diventa pizze e miscelazioni in quanto oltre che come pizzeria è possibile ordinare anche cocktail e aperitivi sia alcolici che analcolici. La caratteristica principale della pizzeria è il metodo di cottura della pizza , brevettato, il pizz'ino, appunto.
Si tratta di una via di mezzo tra la cottura in teglia e quella tradizionale. In pratica la pizza viene cotta nel forno in un cerchio di metallo. Questa tecnica assicura morbidezza e conferisce un cornicione croccante e molto piacevole al morso.  Ottime materie prime tra cui salumi e formaggi del territorio. Ottimo il personale.
---
This pizzeria can be found in a street which leads to the big Liberty Square in the center of Alessandria. It was reopened recently after the lockdown. The new venue is now using an adjoining courtyard and the street as an outdoor dining area with simple, modern furnishings. The name denotes both pizzas and mixed drinks, in that apart from being a pizzeria, it is also possible to order cocktails and aperitifs, both alcoholic and non. The most important characteristic of the pizzeria is the way in which the pizza is baked. In fact, it has been patented as the pizz'ino. The pizza is baked in an oven pan and in the traditional method. In short, the pizza is baked in the oven inside a metallic circle. This technique ensures the softness and gives the pizza a crispy crust which is a pleasure to bite into. The raw ingredients are excellent, among which there are local cold cuts and cheeses. The staff is outstanding.