Pizzerie Top 2020
36° - Le Parùle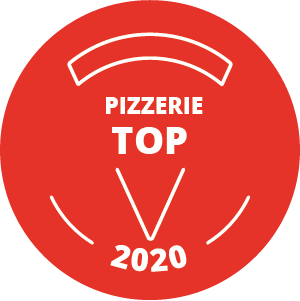 Ci si può accomodare in una sala interna o nel giardino; l'ambiente è moderno e arredato con materiali e toni caldi.
La pizza dal cornicione pronunciato ma non troppo, è un perfetto incrocio tra ricerca contemporanea per l'impasto ben lievitato, morbido, gustoso e digeribile e topping fatto con ingredienti freschi di ottima qualità e assemblati con un bel equilibrio dei sapori che esaltano le verdure. Centrata la scelta dell'olio che arricchisce di gusto senza sovrastare.
Da segnalare la Margherita Provola e Pepe. La proposta dei fritti ha in carta i pezzi classici ben eseguiti.
Buon assortimento di bevande, servizio organizzato e fin troppo veloce. In menu non è segnalata la senza glutine anche se disponibile su richiesta. Rispettate le misure anti contagio Covid-19.
---
You can be seated indoors or in the garden. The environment is modern and furnished with warm materials and colors. The pizza has a well-pronounced crust and represents a perfect encounter of contemporary research for a well-leavened, soft, tasty and digestible dough with toppings made with fresh ingredients of excellent quality. All these elements are gathered together with a nice balance of flavors that exalt the taste of the vegetables. Definitely hitting the mark is the choice of oil, which enriches delicately the taste without prevailing. The pizza "Margherita Provola and Pepe" is worth mentioning. The fried food entrees you'll find on the menu are well-executed classic "pieces". There is a good assortment of drinks. The service is organized and very fast. The menu does not indicate a gluten-free option but it is available on request. The anti-Covid-19 measures are implemented. A sound-absorbing solution in the dining area would be nice, especially when the place is full, the background noise prevails and prevents conversation.