Pizzerie Eccellenti 2020
Lievitum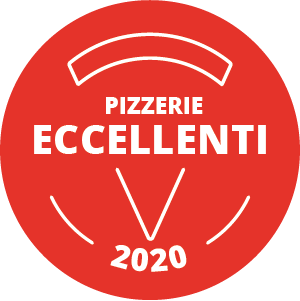 Un'attenta selezione di prodotti soprattutto campani e del Sud, dalla provola di Agerola alle alici di Cetara, costituiscono la cambusa di questo avanposto napoletano aperto un anno fa nel centro storico di Avellino. Una sala distribuita su due piani; ravvivata da arredi di colore rosso, semplice e moderna, con forno a vista.
Il menu si legge su una pagina ben presentata, tra fritti, pizze della tradizione e pizze che giocano, appunto, sui diversi prodotti selezionati. Stile napoletano, dunque, con cornicione a canotto. Nel complesso un disco sottile di pasta leggero e digeribile. Margherita gustosa e ben eseguita, mentre è assolutamente da provare il ripieno al forno con provola affumicata di Agerola e scarole saltate in padella con capperi, alici e olive. Sfiziose la frittatina marinara di pasta e le montanarine con mortadella e pistacchio. Il servizio è giovane e gentile anche se la sala va piuttosto in affanno nelle ore di punta, quando c'è l'alternanza con l'asporto.
---
Here we have a careful selection of products, primarily from Campania and the south.  They span from provola from Agerola to anchovies from Cetara, and make up the pantry of this Neapolitan outpost which opened a year ago in the historic center of Avellino.  The dining area is organized on two levels, enlivened by furnishings in bold red.  It is simple and modern with the oven in full view of the patrons.  The menu is printed on a well-presented page with fried offerings, traditional pizzas, and pizzas that play around with a variety of seasonal products.  The style is Neapolitan, so the crust is canotto (boat style).  Overall, it is a thin disk of light and digestible dough.  The margherita is well-executed and tasty, while you absolutely must try the ripieno al forno with smoked provola from Agerola and endive sautéed with capers, anchovies and olives.  The frittatina marinara di pasta (fried pasta) and the montanarine with mortadella and pistachio are both delicious.  The service is young and kind even if the dining area is a bit overwhelmed during the dinner rush when take away service is also available.