Pizzerie Eccellenti 2020
PalaPizza – Il Palazzo della Pizza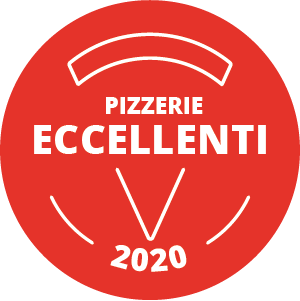 Locale molto caratteristico situato all'interno di un palazzo da qui il nome della struttura "Palapizza,il palazzo della pizza". Gli ambienti sono ampi e freschi di ristrutturazione. Il servizio non è particolarmente formale ma ben organizzato e attento alle esigenze del cliente.
Il menu offre una buona selezione di pizze con una prevalenza delle pizze tradizionali rispetto a quelle gourmet. Le fritture sono molto buone, leggere e si può scegliere fra diverse varianti dei classici. Assolutamente consigliata la frittatina alla Siciliana.
La pizza è abbastanza buona risultato di un buon impasto. Tavoli ben distanziati ma qualche leggerezza nel rispetto delle norme anticovid.
Migliorabile il rapporto qualità-prezzo.
---
This is a very distinctive establishment situated inside an apartment building, hence the name "Palapizza, il Palazzo della Pizza". The dining areas are vast and freshly renovated. The service is not particularly formal, but it is well organized and very observant of the customers' needs. The menu offers a good selection of pizzas with a predominance of traditional pizzas with respect to the gourmet options. The fried foods are incredibly good and light, and you can choose between different variants of the classics. A must is the Sicilian frittatina. The pizza is quite good because of the high-quality dough. The tables are well-distanced but there is some nonchalance regarding the anti-COVID regulations. The price-quality ratio could be improved.