Pizzerie Eccellenti 2020
Pizza Cor' e Fantasij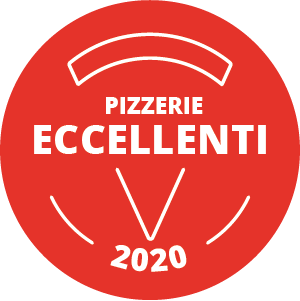 Pizza cor'e fantasij, nella zona Vazzieri di Campobasso, pizzeria semplice ed immediata, sempre in crescita sia per la ricerca delle materie prime sia per la qualità degli assaggi.
Impasto delle pizze con farina di alta qualità, lievitato ben 72 ore, risulta leggero e digeribile, con cottura nel forno a legna.
Abbinamenti semplici ma anche elaborati, per soddisfare tutti i gusti, ma ancora non ben equilibrati. Interessante la proposta delle pizze del mese che seguono la stagionalità dei prodotti.
Fritti leggeri e asciutti, eccezionali le montanarine condite con prodotti di prima scelta, privilegiando quelli del territorio.
Locale piccolo, intimo e accogliente con il giusto distanziamento, da poco attivo anche il gazebo esterno.
---
Pizza Cor'e Fantasij, in the Vazzieri area of Campobasso is a simple and straightforward pizzeria. It is continually improving upon both its research into the raw materials and the quality of its products on offer. The dough is made with high-quality flour, leavened for 72 hours, baked in a wood-fired oven, and is light and digestible. There are simple but also more elaborate combinations to satisfy all tastes, however, some are still not well-balanced. The proposal of the pizzas-of-the-month based on the products currently in season is interesting. The fried products are light and dry. The montanarine topped with first-choice, locally sourced products are exceptional. It is a small, intimate and welcoming establishment with the right social distancing measures in place. There is also now an outdoor gazebo.