Pizzerie Top 2020
46° - Pizzeria Gigi Pipa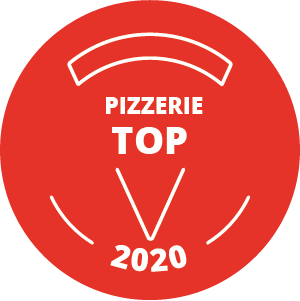 Gigi Pipa ad Este si raggiunge comodamente. Troverete anche un'area scoperta attrezzata e un bel giardino.
Locale raffinato e al contempo semplice, è la "Pizzeria con l'orto" di Alberto Morello. La proposta comprende pizze a degustazione e tradizionali, create con impasti di vari tipi di farina (tra cui il farro), a lunga lievitazione, abbinate ai prodotti di stagione che raccolti nell'orto, oltre ad altre eccellenze italiane e locali.
La cucina a vista consente di osservare le varie fasi della preparazione.
Le pizze da assaggiare sono molte ma da non farsi mancare è quella con l'acciuga di Cetara.
Viene proposta una corposa lista dei vini e di birre, alcune davvero speciali.
Il personale è giovane e cortese, con l'orgoglioso padre di Alberto, che dalla cassa controlla tutto, cordiale e preparato.
---
Gigi Pipa ad Este can easily be reached. There is also a well-equipped open-air area and a nice garden. The establishment is refined but simple at the same time. it is Alberto Morello's "Pizzeria with a garden." On offer you will find traditional and sampling pizzas, created with different types of flour (among which spelt), a lengthy leavening, a combination of seasonal produce harvested in the garden, as well as Italian and local delicacies. The various stages of preparation can be observed in the kitchen which is in full view. There are many pizzas to taste but do not miss out on the one with anchovies from Cetara. There is a substantial wine and beer list. Some of them are incredibly unique. The staff is young and friendly, with Alberto's proud, friendly and well-prepared father keeping everything under control from the cash-desk.