Pizzerie Eccellenti 2020
La Talpa 3.0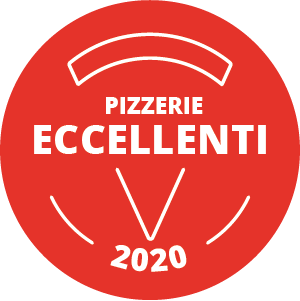 Chi pensava di trovare la pizza napoletana in un piccolo paesino dell'altopiano di Pinè?
La pizzeria La Talpa, situata a Miola di Pinè, presenta un ambiente giovane e curato. La struttura è semplice e la possibilità di cenare nel giardino adiacente rende la permanenza piacevole anche nelle calde serate estive.
I tempi di attesa possono essere un po' lunghi, ma ciò viene di certo cancellato quando si assaggia il primo boccone di pizza.
Dire che le pizze sono eccezionali, non rende loro giustizia. L'impasto, di farina macinata a pietra e lievitato per più di 50 ore, è leggero e soffice, e gli ingredienti di qualità sono accostati con attenzione e cura, per offrire ai clienti un'esperienza gourmet.
Anche i dolci sono studiati con cura, offrendo diverse rivisitazioni del classico panzerotto, per terminare in bellezza il pasto.
---
Whoever thought it would be possible to find a Neapolitan pizza in a small village on the Pinè plateau? The pizzeria La Talpa located in Miola di Pinè has a modern and well-kept environment. The establishment is simple with a possibility to dine in the adjacent garden, which helps make your stay pleasant even on warm summer evenings. The waiting time can be a bit long, but once you've taken your first bite of the pizza you will know that it was worth the wait. To say that the pizzas are exceptional is an understatement and does not do them justice. The dough made of stone-ground flour and leavened for more than 50 hours, is light and soft.  The high-quality ingredients are combined with great skill and care, giving the customers a gourmet experience. Even the desserts offered have been carefully desgined, offering different reinterpretations of the classic panzerotto to truly conclude the menu in style.