15° 50 Top Europe 2020
Pizzeria Luca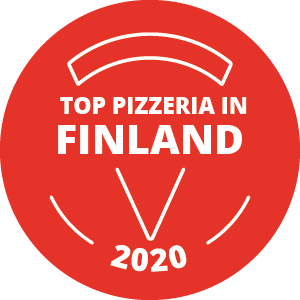 Luca Platania nel 2012 ha portato la pizza romana al taglio per primo in Finlandia. Da allora ne ha fatta di strada e questo locale, abbastanza decentrato  in un centro commerciale segna il suo ingresso nel mondo
della pizza tradizionale tonda, molto vicina allo stile napoletano contemporaneo, ossia più piccola e con cornicione pronunciato. La cottura è nel forno elettrico. Cura maniacale nella scelta dei prodotti, la maggior parte dei quali è importata dall'Italia, buona la classica margherita e quella con la parmigiana. Ambiente essenziale di stile nordico, ottimo servizio, buona scelta di birre e di vini.
---
Luca Platania first brought the Roman pizza slice to Finland in 2012. Since then he has come a long way and this establishment, which is quite decentralized in a shopping mall, marks his introduction to the world of traditional round pizzas. They are very similar to the contemporary Neapolitan style, that is, smaller and with a more pronounced crust. They are baked in an electric oven. There is meticulous care taken in the choice of the ingredients, the majority of which are imported from Italy. The classic Margherita and the pizza with the parmigiana (eggplant parmesan) are good. The interior is basic and in the Nordic style.  The service is excellent, and there is a good choice of wines and beers.