Pizzerie Eccellenti 2020
Pizzeria 'O Sarracin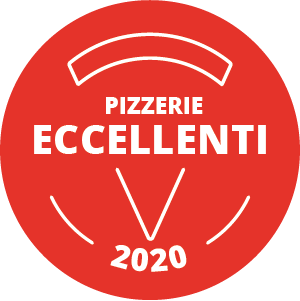 A Nocera Inferiore nei pressi della stazione, la pizzeria di Angelo Tramontano è un punto di riferimento per famiglie e anche avventori di passaggio che vogliono trascorrere un momento spensierato di golosità.
La pizza di Angelo è una pizza classicamente napoletana, a ruota di carro , sottile, ispirata al disco di pasta che identifica lo stile del centro storico di Napoli.
Spazio anche a frittatine di pasta, crocchè e arancini di riso, tutte di buona fattura e con un orgoglioso richiamo alla tradizione dell'antico cuoppo napoletano.
Il locale è moderno e accogliente,con stanza delle lievitazioni a vista. Il servizio è giovane e cortese.
Se l'intento di Angelo Tramontano era quello di portare un pezzo di Napoli a Nocera possiamo dire che ha centrato pienamente il risultato.
Lasciate una piccola mancia, e un roboante, allegro e caloroso "Grazie"di tutta la brigata concluderà la vostra visita.
---
Located in Nocera Inferiore near the train station, Angelo Tramontano's pizzeria is a hub for families and people passing by who wish to spend a carefree moment of gluttony. Angelo's pizza is in the classical Neapolitan wagon wheel style with a thin dough, inspired by the typical dough you would find in the historic center of Naples. You will also find a range of fried dishes like pasta omelettes, crocchè and rice arancini, all well-made and with a proud nod to tradition that mirrors the classic Neapolitan cuoppo. The restaurant is modern and welcoming, the room where the dough is left to leaven is viewable by its patrons. The service is young and courteous. If Angelo Tramontano's intent was to bring a piece of Naples to Nocera, we can say that he has achieved his objective. If you leave a small tip, you will receive a loud, cheerful and warm "Thank you" from the whole brigade that will conclude your visit on a high note.