Pizzerie Eccellenti 2020
San Gennaro Pizzeria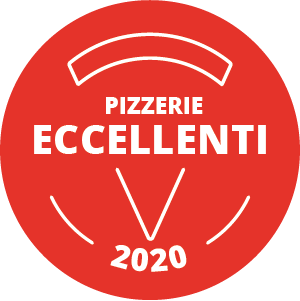 A Mezzocannone in piena zona universitaria Gennaro Palumbo propone una pizza che è un felice incontro fra tradizione e futuro. L'impasto è morbido e gustoso, molto ben lievitato e digeribile. Gli ingredienti scelti per le farciture sono di prima qualità valorizzati da un ottimo olio.
In menu sia pizze tradizionali che più contemporanee con condimenti che ruotano seguendo la stagionalità delle materie prime.
La scelta delle bevande non è molto vasta ma adeguata al posto e alla clientela giovane.
Il locale, a metà fra pizzeria di quartiere e ritrovo da movida, rende omaggio al principe della risata Totò, ed è arredato con opere firmate dall'artista Andrea Petrone. Accogliente e funzionale, si rispettano con scrupolo le misure di prevenzione del Covid-19.
Il servizio è preciso, cordiale e molto smart. Ben organizzati l'asporto e la consegna a domicilio che sono pubblicizzati usando i social.
---
In Mezzocannone, right in the heart of the university district, Gennaro Palumbo proposes a pizza that is a happy meeting between tradition and the future.  The dough is soft and tasty, very well-leavened and digestible.  The ingredients chosen for the toppings are first quality and further valorized by an excellent oil. On the menu there are both traditional pizzas and more contemporary options with toppings that vary following the seasonality of the raw materials. The beverage selection is not very vast but it is adequate for the place and the young clientele. The establishment is halfway between a neighborhood pizzeria and a trendy hotspot.  It pays homage to the prince of humor, Toto, and is furnished with work by the artist Andrea Petrone.  It is welcoming and functional.  The preventative measures for COVID-19 are scrupulously respected. The service is precise, cordial and very smart.  The delivery and takeaway services are well-organized and advertised on their social media platforms.