Pizzerie Eccellenti 2020
Ristorante Teatro 26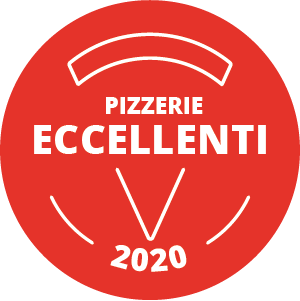 L'orchestra suona musica napoletana e lo fa benissimo. Siamo a teatro e tutto vuole la sua parte: anche l'occhio, che si perde nella vivacità dei colori di pizze ben presentate, con la tridimensionalità del bordo alto che si scopre lievissimo, piacevole e conturbante al palato. L'ouverture anticipa la sinfonia: è quella degli sfizi e fritti napoletani, ben fatti, che preparano alla centralità della pizza, che diventa un pentagramma di note: sono gli ingredienti che, dal sud, arrivano fin qui per suonare il loro tocco e comporre armonie. Ecco la Totò, ad esempio, con il datterino giallo caramellato, 'nduja di Spilunga, fior di latte di Agerola, bufala e burrata fuori forno. Non mancano le ardite: la bianca Salemme, ad esempio, con guanciale, arancia
rossa di Sicilia, stracciatella. Soffici ma dal gusto deciso, di cottura perfetta. Anche la carta di cucina è curata con intelligenza e orientata al cuore mediterraneo. Cantina rifornita, bella carta dei cocktail. Sipario, applausi!
---
This "orchestra" plays Neapolitan "music," and does it very well. You are in a "theater" and everything has its role: even the eye, which is lost in the vivacity of the colors of well-presented pizzas. The three-dimensionality of the high crust is very light and makes the pizza both pleasant and impressive to the palate. The overture prepares you for the "symphony," that of the well-made Neapolitan delicacies and fried specialties, which introduce the pizza. Described as "a sheet of music full of written notes," are the ingredients that arrive here from the south of Italy to contribute to composing such harmony. There is the Totò, for example, with caramelized yellow datterino tomatoes, 'nduja from Spilunga, fior di latte from Agerola, buffalo-milk mozzarella, and burrata (placed on the pizza, fresh, when out of the oven). Daring combinations are also present, such as the white Salemme with bacon, Sicilian red oranges, and stracciatella. The pizza is soft but has a strong taste, and is perfectly baked. Even the regular menu has been carefully structured and oriented towards the heart of the Mediterranean. The wine cellar is well-stocked, the cocktail menu is good. The curtain goes down, applause thunders!