Pizzerie Eccellenti 2020
Sciûsciâ e Sciorbî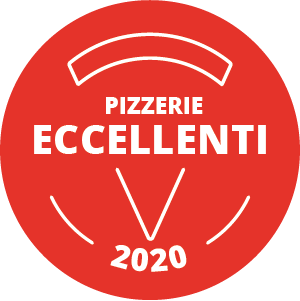 Locale ubicato nel cuore del centro cittadino, a due passi da Piazza De Ferrari e le sue eleganti architetture, questa pizzeria sta vedendo crescere il proprio successo di anno in anno. L'ambiente è piccolo ma molto accogliente, grazie anche alla naturale cortesia della proprietaria che si occupa con garbo e sorriso delle ordinazioni in sala. Pizza sottile, soffice e saporita, materie prime di qualità e un occhio attento alla selezione dei latticini, con una serie di pizze dedicate alla mozzarella di bufala e, in omaggio all'eccellenza locale, al pesto genovese. Da provare la focaccia al formaggio e fra i dessert lo strudel di mele. Buona la selezione dei vini proposti non in carta, ma in facile consultazione alla lavagna.
Possibilità di parcheggi privati o nelle zone blu nei pressi del locale.
---
The establishment is located in the heart of the city centre, a stone's throw from Pizza De Ferrari and its elegant architecture. This pizzeria has been seeing its success grow year by year. The environment is small but very welcoming, thanks also to the natural courtesy of the owner who takes care of the orders with grace and a pleasant smile. The pizza is thin, soft and tasty. The raw materials used are of good quality and an attentive eye is given to the selection of dairy products, with a series of pizzas dedicated to buffalo mozzarella. Homage is also paid to the local delicacy of Genovese pesto. We recommend you try the focaccia with cheese and among the desserts the apple strudel. The selection of wines is quite good, not listed on the menu, but easily referenced on a blackboard. There is a possibility of private parking or paid public parking areas near the restaurant.