Pizzerie Eccellenti 2020
Sforno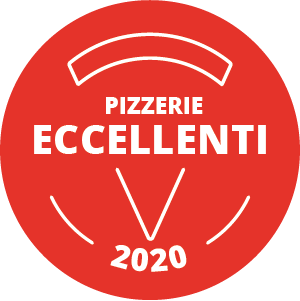 Aperta nel 2005 da Stefano Callegari, Sforno è una pizzeria di quartiere alle spalle di Don Bosco, a due passi dalla fermata metro di Subaugusta. L'arredamento del locale è semplice, con diversi posti all'aperto e personale veloce e cortese. La pizza è all'italiana, realizzata con un mix di farina 00 e una parte minore di tipo 1 macinata a pietra, con cornicione abbastanza pronunciato e topping gustosi. Da non perdere la Greenwich, con blue Stilton e riduzione di Porto, e la Fiori e Alici.
Il 2019 di Sforno è stato caratterizzato da un importante cambiamento nella gestione societaria e fra i progetti in cantiere è prevista anche una ristrutturazione del locale. Siamo certi quindi di assistere in futuro a nuovi successi.
---
Opened in 2005 by Stefano Callegari, Sforno is a neighbourhood pizzeria behind Don Bosco, a few steps away from the Subaugusta metro station. The establishment's décor is simple, with several outdoor seats. The staff is fast and courteous. The pizza is in the Italian style, made with a mix of 00 flour and a minor part of type 1 stone-ground flour. The crust is pronounced and the toppings are tasty. We highly recommend trying la Greenwich, with blue Stilton and a Porto reduction, and also the Fiori e Alici. 2019 marked an important year of change for Sforno in terms of corporate management. Among future projects in the pipeline are plans for restructuring the venue. We are sure that good things are in store for this establishment's future.