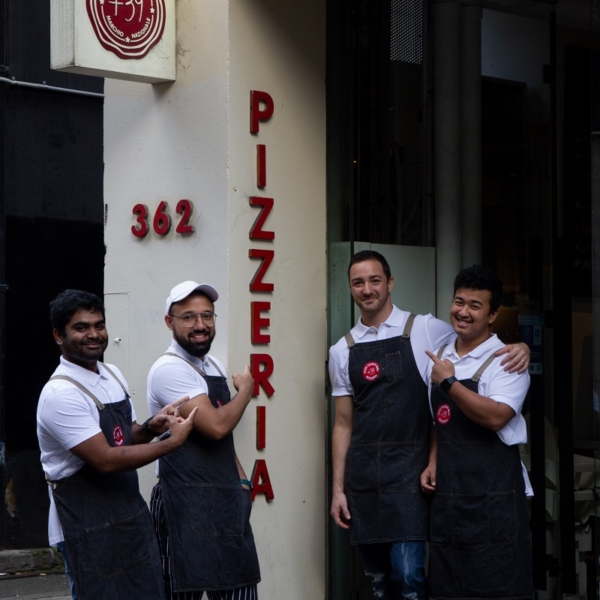 +39 Pizzeria
---
34° 50 Top Pizza Asia – Pacific 2023
---
+39 è il numero che corre sul filo telefonico per mettere in collegamento l'Italia con il resto del mondo e che il gruppo degli amici sei amici fondatori del locale hanno scelto come nome. Un collegamento ideale tutto gastronomico che porta in tavola una bella scelta di antipasti, primi piatti, pizze con farciture che spaziano fra ingredienti e condimenti iconici italiani: parmigiana, tartufo, fiordilatte, soppressata, verdure.
Pizza e pasta gluten free.
Ricca proposta di cocktail, soft drink, spirits, vini e bollicine.
---
+39 is the Italian country code that connects Italy to the rest of the world and which the group of friends, the six founders, have chosen as their name. This gastronomic connection brings to the table a nice choice of appetizers, first courses, and pizzas with toppings ranging from iconic Italian raw materials and condiments: parmigiana, truffles, fiordilatte, soppressata, and vegetables. Gluten-free pizza, as well as pasta, are also on the menu. On the drink menu, you will also find a rich proposal of cocktails, soft drinks, spirits, wines, and bubbles.