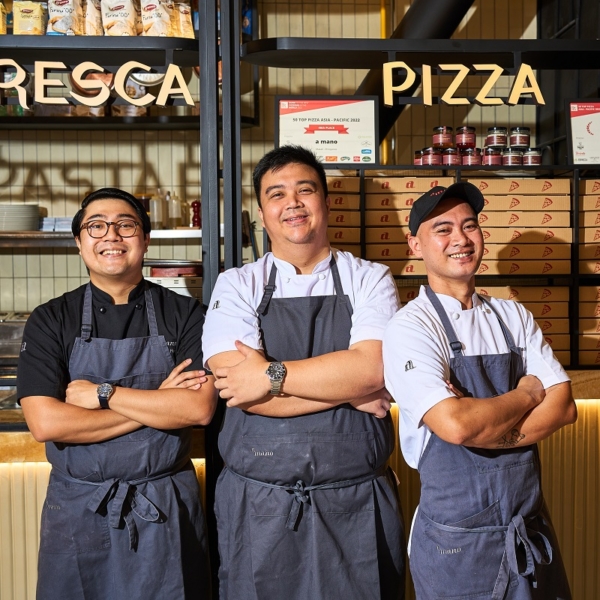 a mano
---
96° 50 Top Pizza World 2023
---
15° 50 Top Pizza Asia – Pacific 2023
---
Pizza, pasta, risotti, gelati preparati con manuale artigianalità per portare a tavola il meglio della cultura gastronomica tricolore. Le pizze profumate di mediterraneo e di fuoco, ben condite attingendo al paniere di ingredienti made in Italy, appagano il palato e il desiderio di mangiare autenticamente italiano. Servita in spicchi, secondo l'abitudine asiatica è il piatto simbolo della condivisione. Pairing con drink, vini e bollicine.
Il servizio è spigliato e ben organizzato per consumazione al tavolo, delivery, asporto e consegna a domicilio.
---
Pizza, pasta, risotto, and ice cream, all prepared with mastery to bring the best of Italian gastronomic culture to the table. With this pizza, you can taste the Mediterranean and the fire from the oven, all pizzas are topped with ingredients from the 'basket' of the made-in-Italy; they satisfy the palate and the desire to eat authentic Italian. The pizza is served in wedges which, in Asian culture, symbolizes sharing and it is best enjoyed with some drinks, wines, or bubbles. The service is quick and well organized around the tables but also when it comes to delivery and takeaway.