Grandi Pizzerie 2022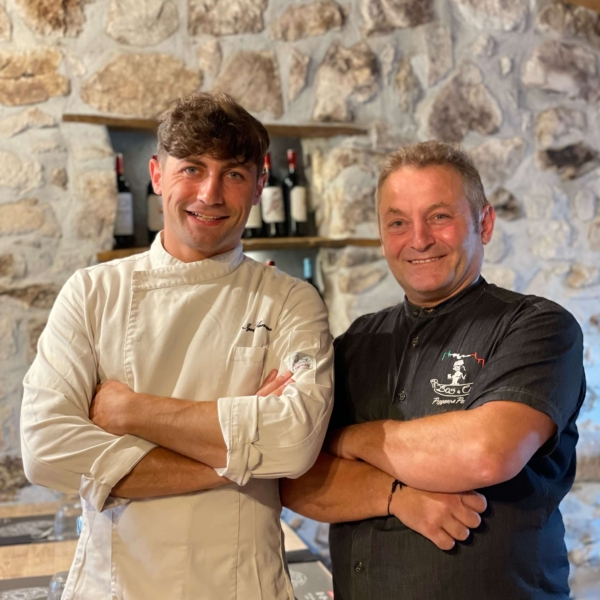 93° Bas & Co
Vale la pena arrivare fino a Pesche, borgo arrampicato sul Monte San Marco in questa accogliente pizzeria tutta in pietra e legno, fondata da Biagio Sannino che la gestisce insieme alla moglie e ai suoi figli, mentre la figlia Ilena si occupa degli ottimi dolci.
La pizze sono una continua ricerca e omaggio agli ingredienti molisani che guarniscono un disco di pasta che parte da farine di grani locali, morbido, ben lievitato, gustoso e digeribile.
Grande attenzione agli oli scelti abbinati per esaltare i sapori delle farciture.
Carta delle bevande che valorizza il territorio; servizio familiare, accogliente e ben organizzato.
---
It is worth the trip to Pesche, a borgo perched up on Monte San Marco, to go to this welcoming pizzeria done in wood and stone.  It was founded by Biagio Sannino who manages it together with his wife and his children, while his daughter Ilena creates amazing desserts.  The pizzas are the result of continuous research and pay homage to Molise with the ingredients which top the disk.  The dough is made in part with locally sourced grains and is soft, well-leavened, tasty and digestible.  Great care has been taken in the selection of oils to exalt the flavors of the toppings.  The beverage selection valorizes the territory.  The service is friendly, welcoming and well-organized.