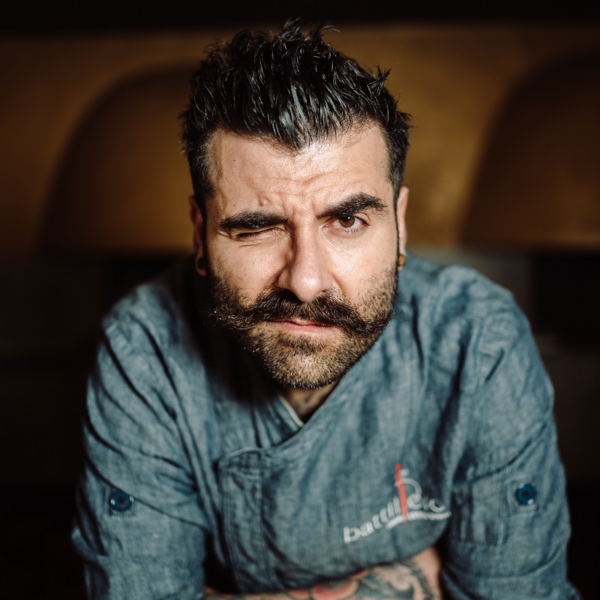 Battil'oro
---
65° 50 Top Pizza Italia 2023
---
La pizzeria Battil'oro fuochi e spiriti, è ormai una solida realtà in Versilia.
Gennaro Battiloro è un grande professionista, pizzaiolo di talento, che in prima persona cura e osserva ogni passaggio delle sue creazioni.
Un locale dal design contemporaneo, dove i colori oro e rosso racchiudono tutta la passione che Gennaro infonde nel suo lavoro. La pizza di Battiloro è modernamente napoletana, ben idratata, scioglievole al palato, insomma un morso tira l'altro.
I fritti iniziali ricordano l'arte della friggitoria napoletana.
Per chi si trova in Toscana questa è una tappa immancabile.
---
The pizzeria Battil'oro fuochi e spiriti is now a solid reality in Versilia. Gennaro Battiloro is a real professional, a talented pizza maker, who personally takes care of and observes every step of his creations. A room with a contemporary design, where the gold and reds enclose all the passion that Gennaro puts into what he does. Battiloro's pizza is modernly Neapolitan, the dough is well hydrated, leading to a pizza so good it melts in your mouth and one bite simply leads to another. The fried entrees recall the art of Neapolitan frying. For those who are in Tuscany, this is an unmissable stop.