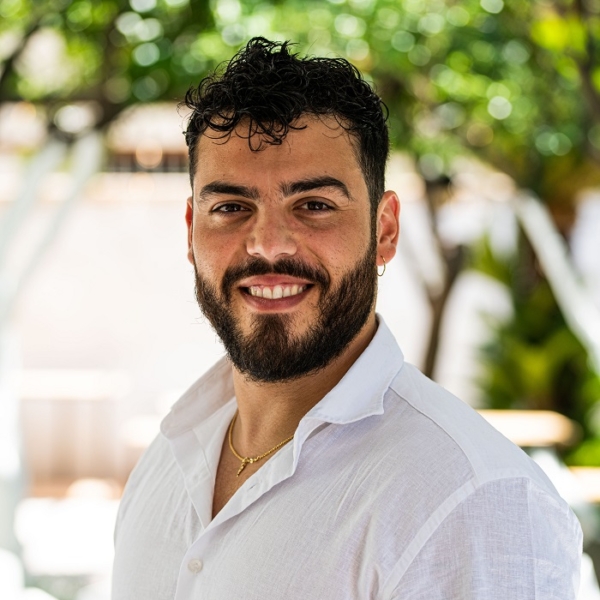 Cambia-Menti di Ciccio Vitiello
19° 50 Top Pizza World 2022
---
10° 50 Top Pizza Italia 2022
Pizza dell'Anno 2022
Robo Award

Recensione Negativa
---
Questa nuova avventura di Ciccio Vitiello segna un punto di arrivo, di partenza e di consapevolezza. Impasti studiati e diversificati per stile di pizza. Dalla tonda classica in varie versioni, alla fritta, al trancio in teglia, alla divertente intuizione della "Recensione Negativa" con la polvere di olive che simula la base del disco bruciata, al sontuoso padellino al burro condito con zucchine e gamberi.Da provare la formula degustazione. La sala piacevole e accogliente, ricavata in un giardino mediterraneo, fa parte di un locale con vari spazi pensati per l'asporto, il delivery, l'abbinamento con i cocktail.
Ampie le carte con vini e birre ben selezionati che valorizzano il territorio e l'artigianalità. Servizio perfetto.
---
This new adventure for Ciccio Vitiello marks a point of arrival, of departure and of awareness.  The doughs are studied and diversified for each style of pizza, from the classic round version available in various types to the fried, the square pan pizza to the amusing invention of the "Recensione Negativa" (negative review) with olive powder that simulates a burnt base to the dough, to the sumptuous padellino al burro topped with zucchini and shrimp.  We highly recommend the tasting format.  The dining area is pleasant and welcoming, located in a Mediterranean garden.  It is part of a structure with diverse areas designed for take-away, delivery and cocktails.  The extensive wine and beer lists have been well-chosen and valorize the territory and artisanship.  The service is impeccable.