Granzi Pizzerie 2021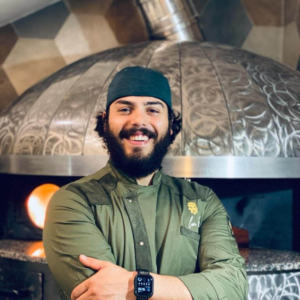 78° Casa Vitiello
Il locale si trova in un luogo tranquillo, non particolarmente trafficato. La pizzeria è organizzata con una sala esterna ed una interna su due piani, con la possib per le coppie di gustare la pizza affacciati ad un piccolo balcone. Le normative anti-covid vengono rispettate. Il menù comprende pizze di vario genere per poter soddisfare le esigenze dei clienti. Gli antipasti risultano ottimi, mentre la pizza presenta un impasto leggero e facilmente digeribie. L'unica pecca per quanto riguarda il servizio potrebbe essere che il tempo di distanza tra l'antipasto e la pizza che è la portata principale è troppo breve. Il rapporto qualità prezzo è buono.
Chiusa a partire dall'8 maggio 2022 per apertura a breve di nuovo locale.
---
This restaurant is located in a quiet, not particularly busy place. The pizzeria is organized onto an outdoor dining area and an indoor dining area arranged on two floors. Couples can also enjoy their pizza on a small balcony. The anti-Covid regulations are observed. The menu includes pizzas of various kinds in order to meet everyone's needs and they are made with a light and easily digestible dough. The appetizers are also excellent. The only flaw regarding the service is the time between the antipasto and the pizza, which is too short. The price-quality ratio is good.