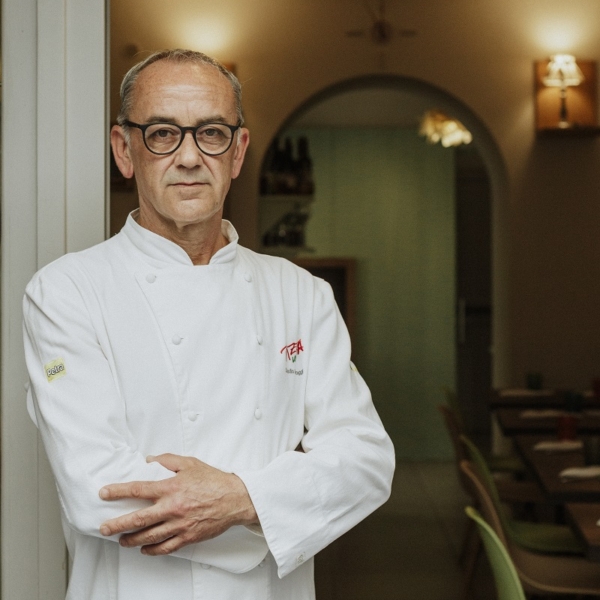 Claudio Alvicolo
---
94° 50 Top Pizza Italia 2023
---
Claudio Alvicolo è tappa d'obbligo per chi cerca un prodotto fuori dall'ordinario, dove le diverse declinazioni della pizza prendono forma attraverso l'interpretazione di Claudio Delli Poggi.
I diversi impasti e cotture sono raccontati con professionalità e trasporto da Claudio stesso che, combinando pizze leggere e originali ad un ottimo servizio, offre un'esperienza di alto livello. Tra idratazioni al 90%, cotture al vapore e miscele di farine inaspettate non mancherà il divertimento. Ampia la selezione delle bevande, in particolare nella carta dei vini.
Situato nel cuore della splendida Orvieto, l'ambiente è raccolto e accogliente con possibilità di mangiare all'esterno.
---
Claudio Alvicolo is a must for anyone looking for a product that's out of the ordinary, where the different variations of pizza take shape through Claudio Delli Poggi's interpretation. The different doughs and baking methods are explained with professionalism and passion by Claudio himself who, by combining light and original pizza with some excellent service, offers a top-tier experience. With the 90% hydration, steam baking, and some unexpected flour blends, there will be no shortage of fun. The selection of drinks was widened, especially when it comes to the wine menu. Located in the heart of splendid Orvieto, the setting is cozy and welcoming. There is the possibility of eating outside as well.