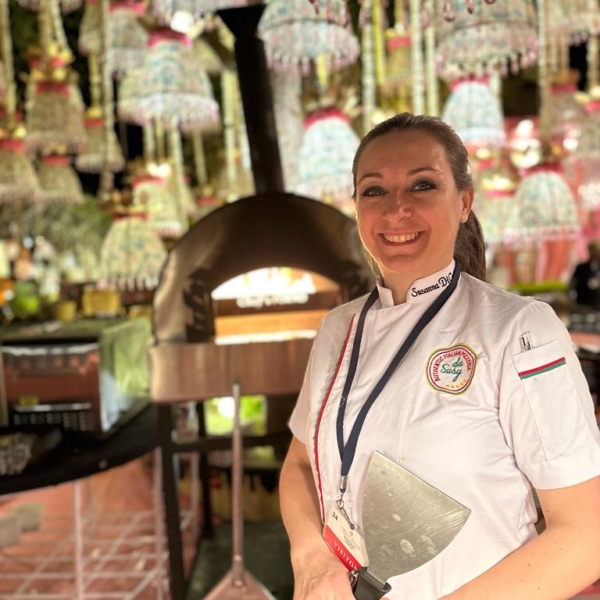 Da Susy
---
44° 50 Top Pizza Asia – Pacific 2023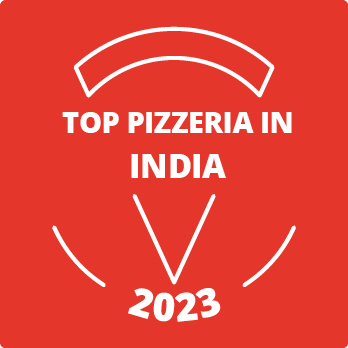 One to Watch 2023
Fedegroup Award
---
Il classico viaggio in India, per scoprire e vivere orizzonti nuovi per Susanna Di Cosimo, napoletana, si è trasformato in progetti di business nel turismo. L'ultima è la pizzeria nata dopo il lockdown quando Susy ha riscoperto le radici gastronomiche prima ammaccando pizze per gli amici e poi aprendo un locale che è già un punto di riferimento a Gurugram. La pizza in stile napoletano, morbida e sottile, è condita in versione rossa o bianca e farcita secondo le ricette classiche della tradizione partenopea con ingredienti freschi.
In menu anche fritturine e panuozzi, tiramisù; caffè espresso e americano. Locale semplice, servizio accogliente.
---
A simple trip to India became a business adventure for Neapolitan Susanna Di Cosimo. Her passion for pizza had her baking for her friends for years in the past and, after having rediscovered her gastronomic roots and having had success with her restaurant in Gurugram, she finally opened a new pizzeria, after the lockdown period. The Neapolitan-style pizza is soft and thin, it is proposed either red or white and topped according to classic Neapolitan tradition and it only uses fresh raw materials. Fritturine, panuozzi, and tiramisu can also be found on the menu; you can get an espresso as well as American coffee. Simple place, friendly waitstaff.