Pizzerie Top 2021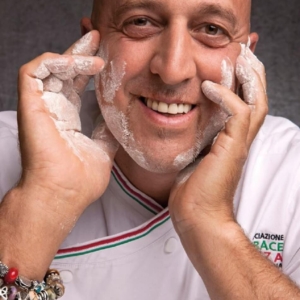 30° Enosteria Lipen
Punto di riferimento per la pizza in Brianza, Enosteria Lipen a Triuggio è un indirizzo che vale il viaggio anche per chi viene da fuori. Locale ampio con arredi moderni e piacevoli dettagli di colore. Servizio gioviale e molto cortese. Pizze napoletane rigorosamente cotte in forno a legna ad altissime temperature per 60/90 secondi, per garantire morbidezza e fragranza. Fiore all'occhiello la carta delle Margherita. Farine 100% italiane, ingredienti di alta qualità e attenzione a prodotti tipici e DOP.
Completa l'offerta la selezione di pizze in pala romana, insieme a piatti della cucina e dessert.
---
This establishment is a reference point for pizza in Brianza. Enosteria Lipen located in Triuggio is an address that is worth travelling to, even for those coming from out of town. The dining room is large with modern furnishings and pleasant color details. The service is young and very courteous. The pizzas are strictly in the Neapolitan style. They are baked in a wood oven at very high temperatures for about 60/90 seconds to ensure that the dough remains soft and fragrant. A showcase element are the Margheritas. The flours used are 100% Italian flours. The ingredients used are of high quality with particular favor given to DOP products. The offer is completed thanks to a selection of Roman meter-long pizzas along with the possibility of choosing dishes from the kitchen and desserts.