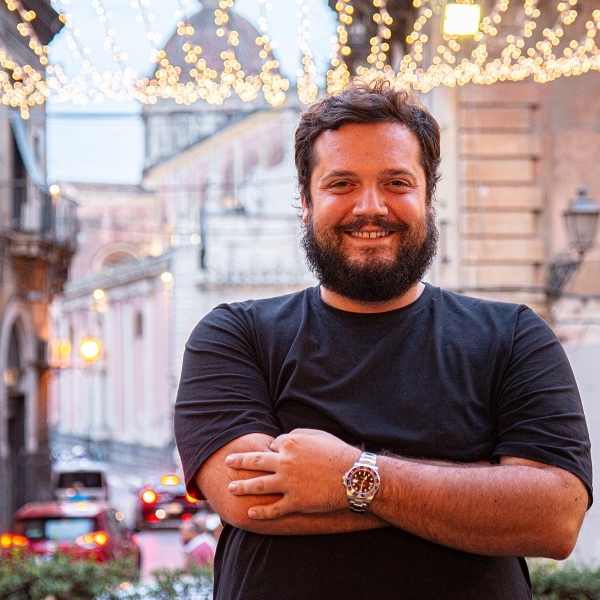 Frumento
---
57° 50 Top Pizza World 2023
---
25° 50 Top Pizza Italia 2023
---
Frumento rappresenta un faro nella costa orientale siciliana per tutti gli appassionati. Situato nel suggestivo centro storico di Acireale, questa pizzeria è gestita con capacità ed entusiasmo da Emanuele e Federica Serpa. Le pizze, in una sessantina di varianti che mixano originalità e tradizione, sono adesso cotte a legna, cosa che le rende ancora più fragranti e "crunchy". È possibile scegliere tra quattro impasti: leitmotif é la qualità dei grani e la lunga maturazione. Noi siamo affezionati al classico Napoletano, steso a ruota di carretto.
Gli ingredienti sono di primissima qualità e rivelano una ricerca che sarà possibile trovare nella carta dei vini e delle bevande. Imperdibile.
---
Frumento represents a landmark on the Sicilian east coast for all pizza lovers. Located in the charming historic center of Acireale, this pizzeria is run with skill and enthusiasm by Emanuele and Federica Serpa. The pizza, presented in about sixty variations that mix originality and tradition, is now baked in a wood-fired oven, which makes it even more fragrant and crunchier. It is possible to choose between four dough types: the strength of this place is definitely the quality of the grains and the long leavening process that the dough goes through. We are fond of the classic Neapolitan-style pizza, spread out in the typical cartwheel shape. The ingredients are of the highest quality and reveal a research that can also be found in the wines and the beverage list in general. Truly an unmissable experience.