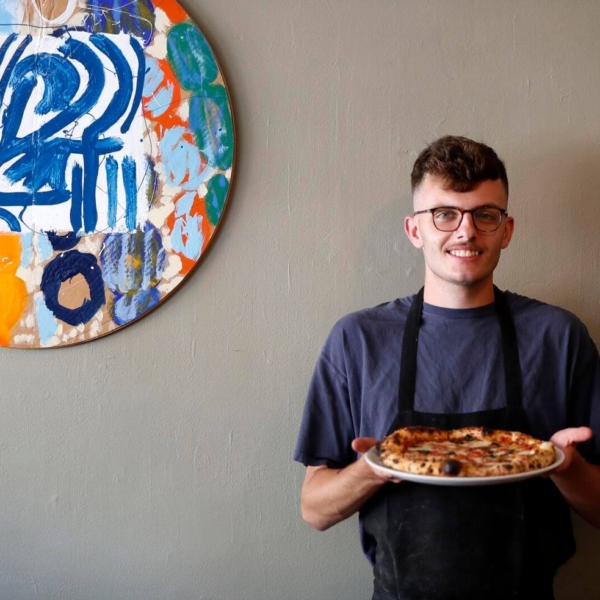 Jay's Artisan Pizzeria
71° 50 Top Pizza World 2022
---
13° 50 Top Pizza USA 2022
---
Una pizza autenticamente napoletana, magari percorrendo la Penisola dalla Calabria con la 'nduja alla Liguria con il pesto, o una in teglia, alta, ben condita? In questo presidio di lievitazione artigiana ben
curata nei dettagli c'è l'imbarazzo della scelta. Ma alla fine si cade sempre bene su qualsiasi proposta. Attenzione alle materie prime, ambiente semplice, familiare, servizio appassionato, buona birra.
Davvero una pizza da non perdere.
---
An authentic Neapolitan pizza, perhaps taking something from Calabria, in the south of the Peninsula, with 'nduja to Liguria, in the north, with pesto; perhaps the choice might fall onto the meter-long pan pizza, high and abundantly topped? In this presidium of artisanal leavening, with such attention to detail, you will be spoiled for choice. In the end, anything you end up choosing will be the right choice. The attention to the choice of raw materials, the simplicity, the familiar environment, the attentive service, and the good beer, really make this an experience not to be missed.