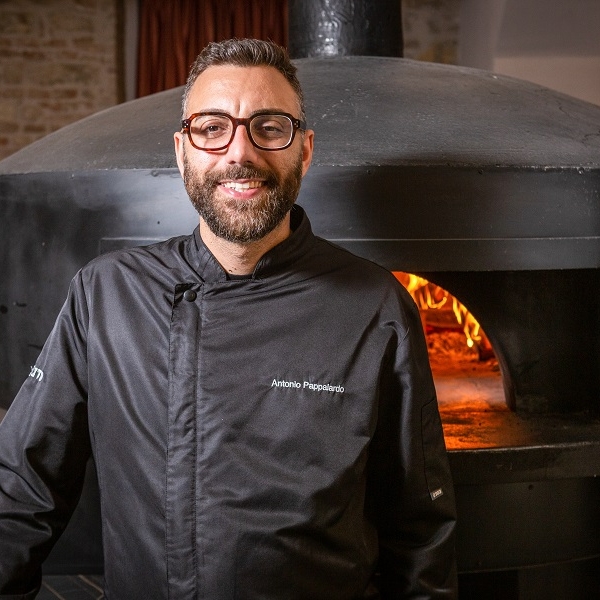 La Cascina dei Sapori
---
30° 50 Top Pizza World 2023
---
15° 50 Top Pizza Italia 2023
Frittatina di Pasta dell'Anno 2023
Pastificio Di Martino Award
---
La Cascina dei Sapori accoglie i clienti in un ambiente dall'accento rustico: due piccole sale con travi di legno scuro, pietre a vista; una terza sala, di maggiori dimensioni, ha un appeal più contemporaneo sui toni del bianco.
Il menu permette di optare per la pizza tonda tra cui spiccano alcune proposte più insolite come la pizza con nduja di spilinga, olive caiazzane e datterino confit. Apprezzabili le pizze degustazione come la Cantabrico king size o il trancio alla romana con culotta cotta, bufala affumicata e senape.
La carta dei vini consente di spaziare dai vini italiani, agli spumanti fino allo champagne. Molto ben articolata anche la lista delle birre.
---
La Cascina dei Sapori welcomes customers in a rustic setting: two small rooms with dark wooden beams, and exposed stones; a larger third room has a more contemporary appeal with white tones. The menu offers the choice of round pizzas, among which some more unusual options stand out, such as the pizza with 'nduja di Spilinga, Caiazzane olives, and confit datterini tomatoes. The tasting pizzas are also noteworthy, such as the Cantabrico king-size or the Roman-style slice with cooked culotta, smoked buffalo mozzarella, and mustard. The wine list allows you to explore Italian wines, sparkling wines, and even champagne. The beer list is also well-curated and diverse.