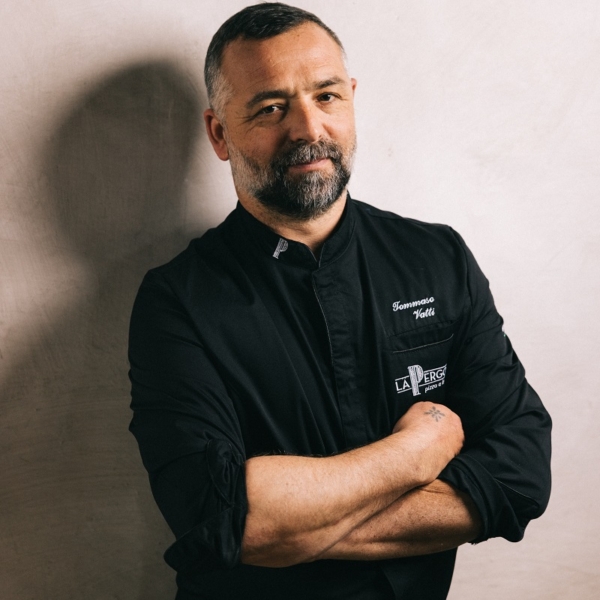 La Pergola
---
80° 50 Top Pizza Italia 2023
---
Un locale originale nella sua offerta dove la pizza si eleva in un raffinato contesto gastronomico. Qui non si serve pizza in versione classica ma dei buonissimi impasti conditi con abbinando grandi ingredienti in modo eccelso. La pizza, dagli alveoli ben definiti e dal fantastico crunch, è servita su un'alzata a confermarne l'importanza per ricerca, lavorazione e abbinamenti.
Materie prime del territorio, locale rustico toscano con qualche incursione di design, terrazza suggestiva consigliata per le belle serate estive. Ricca la carta dei vini.
---
This is an establishment with an original offer where the pizza is elevated into a sophisticated gastronomic level.  Here classic pizza is not served.  Instead, there are delicious doughs topped with stellar ingredients in an exceptional manner.  The pizza, with its well-defined bubbly crust and fantastic crunch, is served on a raised platter as if to confirm the importance of the research made, its workmanship and its delicious combinations.  The raw materials are from the local territory.  The venue has a rustic Tuscan design with a few other details added to it.  The breathtaking terrace is recommended on a nice summer evening.  Excellent wine list.
http://www.lapergoladiradicondoli.it/
prenota su: