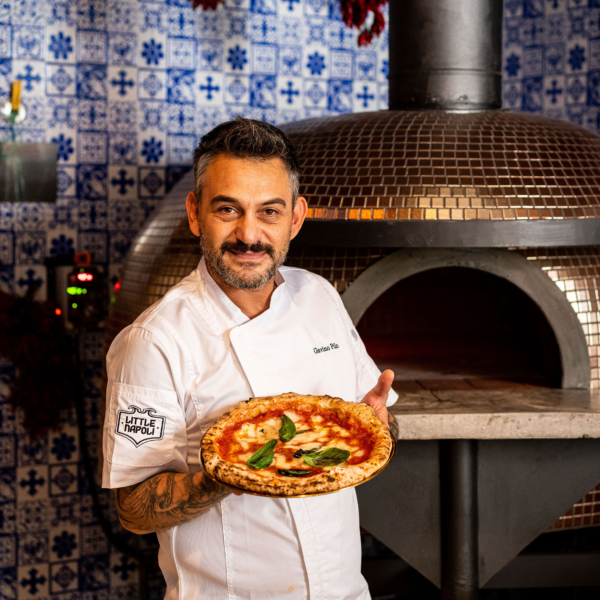 Little Napoli
---
21° 50 Top Pizza Asia – Pacific 2023
---
Gavino Pilo, patron di Little Napoli prepara un'autentica pizza napoletana, soffice, ben lievitata e condita, rispettando la tradizione, con ingredienti freschi. In menu, pizze classiche e speciali preparate secondo tradizione, ripieno fritto, panuozzi e, per chiudere la sfogliatella riccia.
L'ambiente avvolge l'ospite con colori e maioliche dalle tinte mediterranee; il servizio garbato e accogliente fa sentire l'ospite a casa.
---
Gavino Pilo, the owner of Little Napoli, prepares the authentic Neapolitan pizza: soft, well leavened, and topped with fresh ingredients, as tradition wants. On the menu, you will find the classics as well as the special pizzas, all prepared according to tradition, fried filling, panuozzi, and, to top it all off, the sfogliatella. The environment welcomes the guest with Mediterranean colors and typical majolica pieces; the polite and welcoming waitstaff makes the guest feel at home.