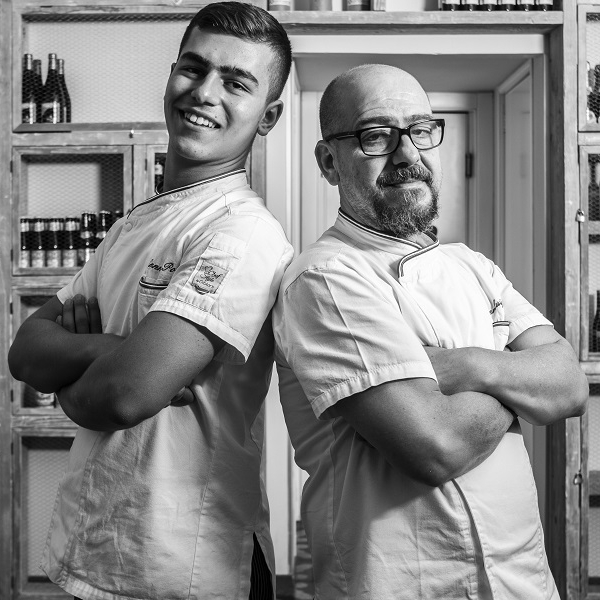 'O Scugnizzo
---
55° 50 Top Pizza World 2023
---
23° 50 Top Pizza Italia 2023
---
In centro ad Arezzo troviamo questa bella realtà dell'accoppiata Pierluigi e Gennaro Police. Per l'alto numero di clienti la prenotazione è ben cadenzata e ad ogni tavolo viene data circa un'ora e venti di tempo, più che sufficiente per gustare le specialità della pizzeria. Materie prime ottime e ben evidenziate nel menù disponibile tramite il QR code. Pizze veramente buone con un bel cornicione croccante alla maniera campana, assaggio di classica Margherita, Scugnizzo Nuova con la mortadella e la Gialla Fritta con un saporito sugo di pomodoro giallo.
Personale di una cortesia unica. In estate quattro tavolini sulla via per gustare anche la movida aretina.
---
In the center of Arezzo we find this lovely establishment belonging to partners Pierluigi and Gennaro Police.  Because of the high number of loyal customers, the bookings are well organized, and every table is given about an hour and twenty minutes of time, more than sufficient to taste the specialties of the pizzeria.  Excellent primary materials are well-evidenced on the menu which is available through a QR code.  The pizzas are truly good with a nice crunchy crust made in the Campania style.  We recommend the classic Margherita, the Scugnizzo Nuova with mortadella and the Gialla Fritta with a tasty sauce made of yellow tomatoes.  The staff is genuinely courteous.  In summer there are four streetside tables to check out the Aretina night life.