Granzi Pizzerie 2021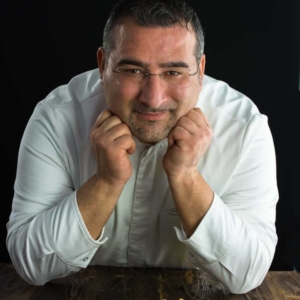 70° Pizzeria 450° Pizza e Fritti di Gianfranco Iervolino
Locale facile da raggiungere perché vicino allo svincolo autostradale e fuori dal centro della popolosa cittadina vesuviana. Parcheggio facile. Ambiente dal design molto curato, allegro e accogliente. Il personale, cordiale e disponibile, offre un servizio al tempo stesso professionale ma non ingessato, in grado di mettere il cliente a proprio agio. In menu diviso in diverse sessioni si può scegliere fra pizze tradizionali, creative. L'impasto è ben lievitato, morbido e ottimo per gusto e profumo accoglie condimenti a base di prodotti sempre di prima scelta. Buono l'assortimento di vini, molto ampio e di gran qualità quello delle birre. Fritti curato e da non perdere. Ambiente, prodotti e staff rendono l'esperienza molto piacevole. Gianfranco Iervolino, pizzaiolo televisivo e appassionato di musica classica napoletana, quando è in vena regala belle canzoni ai clienti e agli amici.
Da maggio 2022 Gianfranco Iervolino non collabora più al progetto.
---
This establishment is easy to find because it is close to the highway exit and outside of the center of the populous Vesuvian town. There is no problem finding a parking spot right across the street. It has a very cheerful and welcoming atmosphere accompanied by a very nice, modern design. The friendly and helpful staff offers a service that is professional but never rigid; able to put the customer at ease. In the menu, which is divided into several sections, you can choose between traditional and creative pizzas. The dough is well leavened, very soft, excellent for its taste and aroma, and it is very well matched with top-quality products only. The assortment of wines is good and there is a wide variety of great quality beers. The fried dishes are very good and not to be missed. The décor, the products used and the staff make the overall experience very pleasant. The TV-famous pizza chef and lover of old Neapolitan music Gianfranco Iervolino, when in the right mood, will also sing beautiful songs to his customers and friends.