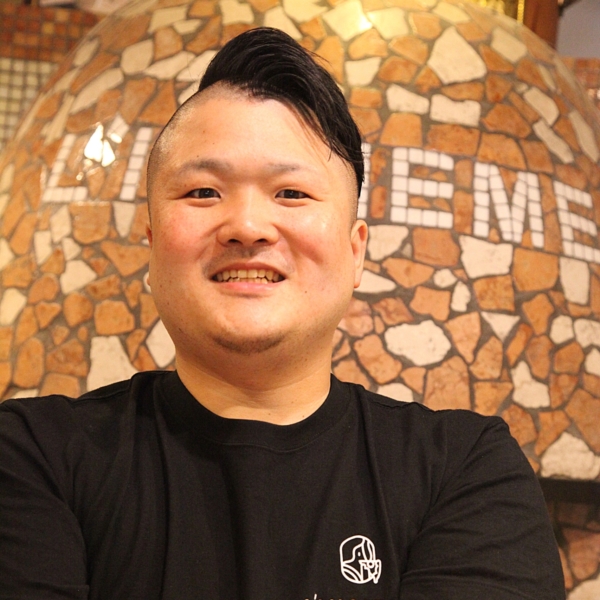 Pizzeria e Braceria L'Insieme
---
23° 50 Top Pizza Asia – Pacific 2023
---
La Pizzeria e braceria l'Insieme si presenta come un locale spazioso e tipicamente partenopeo. Con le magliette di squadre di calcio campane e foto della baia di Napoli ci preannuncia che la pizza non può essere che di quelle genuine. E infatti le anticipazioni vengono subito confermate non appena la pizza arriva al tavolo. Un impasto ben cotto e morbido si accompagna ad ingredienti tradizionali italiani. La pizza si lascia mangiare che quasi se ne vorrebbe un'altra. In effetti a pranzo, la speciale "mini pizza" ci permetterebbe perfettamente un bis, una pizza dalle dimensioni ridotte ma col sapore di una classica.
La carta delle bevande offre una lunghissima lista di vini che si accompagna perfettamente con la vasta scelta di pizze. Una nota particolare: il ristorante non accetta carte di credito ma solo pagamento in contanti.
---
This pizzeria and braceria together look like a spacious typically Neapolitan location. It has shirts of football teams from Campania and photos of the Bay of Naples, these elements indicate that the pizza here can only be genuine. These assumptions are immediately confirmed as soon as the pizza arrives at the table. A well-cooked and soft dough is accompanied by traditional Italian ingredients. The pizza is so tasty that you are almost enticed to eat another. In fact, at lunchtime, the special "mini pizza" would allow just that, the opportunity to eat more than one small-sized pizza maintaining its classical flavor. The beverage menu offers a very long list that goes perfectly with the vast selection of pizzas. A particular note: the restaurant does not accept credit cards only cash payments.