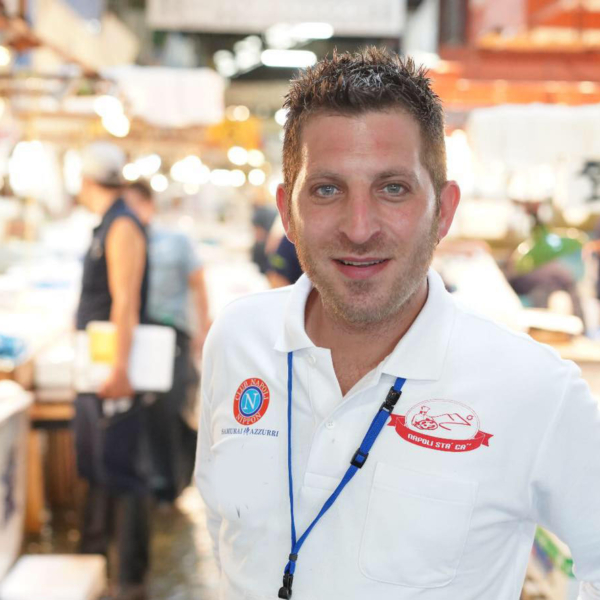 Pizzeria Peppe Napoli sta' ca"
---
23° 50 Top Pizza World 2023
---
3° 50 Top Pizza Asia – Pacific 2023
Source of Inspiration 2023
Stefano Ferrara Forni Award
---
Napoli sta ca riesce a far sentire i napoletani come a casa. Nonostante la grande distanza, entrando nel locale ci si sente subito in Italia e questo è dovuto principalmente dallo spirito che il pizzaiolo e patron Peppe Errichiello ha messo nel suo progetto. Infatti è una delle poche pizzerie gestite da un Italiano, ed è anche una delle poche, se non l'unica in Giappone ad offrire la pizza contemporanea con il suo impasto leggero a lunga lievitazione, gli ingredienti italiani altamente selezionati e la tipica forma "a canotto". In nome di quest'innovazione, oltre alle classiche, non mancano quindi le pizze con abbinamenti ricercati che arricchiscono l'esperienza. La carta delle bevande si presenta con un gran numero di vini e birre Italiane ed anche una birra partenopea.
Per concludere, se soffrite di "home sick", Napoli sta ca è il posto che alleggerirà il vostro cuore… e appagherà il palato.
---
Napoli sta ca manages to make a Neapolitan feel at home. Despite the great distance, upon entering the restaurant you immediately feel like you are in Italy and this is mainly due to the spirit that the pizza maker and patron Peppe Errichiello has put into this project. It is one of the few pizzerias run by an Italian, and it is also one of the few, if not the only one in Japan to offer contemporary pizza with light and long-leavened dough. Highly selected Italian ingredients are used and the pizza has its typical oval shape. In the name of innovation, in addition to the classics, there is no shortage of pizzas with refined combinations that enrich the total experience. The beverage menu features a large number of Italian wines, beer and Neapolitan beer. In conclusion, if you are in Japan and are suffering from "homesickness" Napoli sta ca is the right place to be, it will lighten your heart while satisfying your palate.