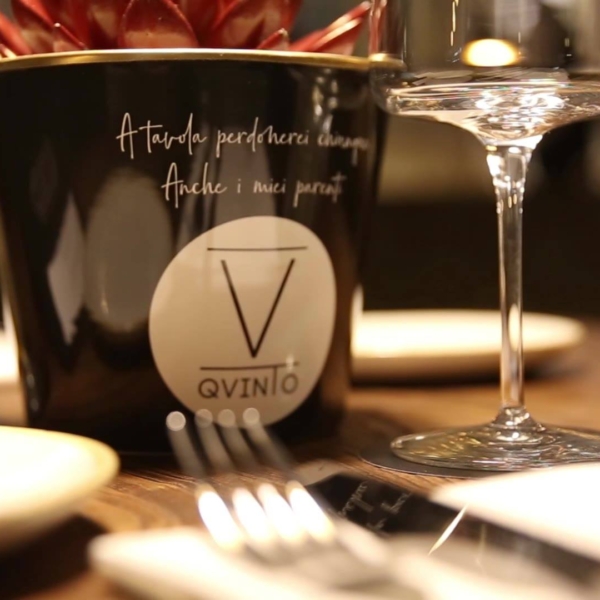 Qvinto
25° 50 Top Pizza World 2022
---
13° 50 Top Pizza Italia 2022
---
Pizzeria di moderna concezione, in una struttura multifunzionale che è anche ristorante e lounge bar, dislocata su più sale e con un ampio parcheggio. Ambiente di design, praticamente inondato da decorazioni floreali, con servizio giovane e molto ben coordinato e diretto. La pizza è affidata al bravo Ivano Veccia, ischitano di lunga esperienza. Prodotti di ottima qualità, farciture tra classiche e più fantasiose, ma sempre con decisi richiami territoriali. La pizza è ben lievitata e leggera; il cornicione di grande piacevolezza. Menzione speciale per la capricciosa, ricca di ingredienti ma allo stesso tempo equilibrata nei sapori. Ad oggi, uno dei migliori indirizzi in città.
Da fine marzo 2023 Ivano Veccia non è più il pizzaiolo di Qvinto.
---
This is a pizzeria with a modern concept.  It is located in a multifunctional structure that is also a restaurant and a lounge bar divided into diverse dining areas and with a spacious car park.  The interiors have a designer décor, inundated by floral decorations.  The service is young, well-coordinated and well-managed.  The pizza has been entrusted to the talented Ivano Veccia, a pizza maker with extensive experience from Ischia.  The products are of excellent quality.  The toppings range from the classic to the more imaginative, but always with decisive elements from the local territory.  The pizza is well-leavened and light, and the crust is a delight.  A special mention goes to the capricciosa, rich with ingredients but balanced in its flavors at the same time.  It is one of the best places in the city today. Since the end of March 2023, Ivano Veccia has not been Qvinto's pizza maker.