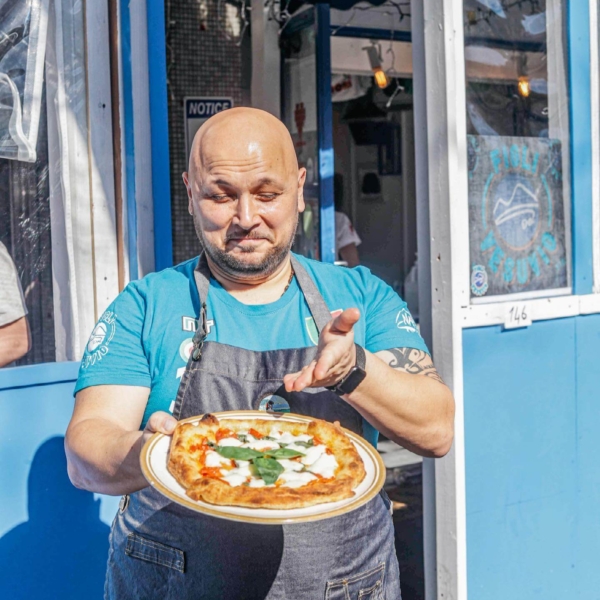 Song' E Napule
31° 50 Top Pizza World 2022
---
---
Ciro Iovine è diventato un vero ambasciatore della pizza napoletana a New York. Partito da Napoli, ha fatto, con l'aiuto della famiglia, un bel percorso caratterizzandosi da subito come esecutore di una pizza
napoletana autenticamente tradizionale e senza fronzoli. Il suo locale è uno spicchio di Napoli, con buoni vini, un po' di cucinato e soprattutto tanta simpatia, che fa da contraltare alla bravura e alla sapiente
ricerca dei prodotti di qualità.
---
Ciro Iovine has become a true ambassador of Neapolitan pizza in New York. He left Naples, and with the help of his family, he started his wonderful journey, immediately characterizing himself as the performer of an authentically traditional Neapolitan pizza with no frills. His pizzeria is a slice of Naples, with good wines, a few main courses; all done with the skills and the attentive search for quality.