Pizzerie Eccellenti 2020
Antica Pizzeria Port'Alba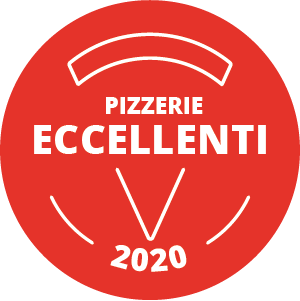 Non si può passare da Port'Alba, antica via d'accesso al decumani, senza fermarsi in questa pizzeria centenaria a prendere una pizza a libretto da mangiare proseguendo la passeggiata.
Il locale, rinnovato di recente, mantiene uno stile tradizionale di trattoria del Novecento, infatti qui si servono anche tutti i piatti della tradizione gastronomica napoletana – dalle paste ai frutti di mare ai secondi di pesce.
La pizza, di scuola classica napoletana, supera il bordo del piatto ed è sottile, morbida e dal boccone equilibrato in cui tutti i sapori si fondono. Gli ingredienti scelti sono di buona qualità, in particolare il pomodoro.
Le carte di birre e vini è composta secondo i canoni della trattoria. Servizio di vecchia e rassicurante scuola napoletana.
---
You cannot pass through Port'Alba, the antique gateway to the Decumani, without stopping at this centuries-old pizzeria and buying a pizza a libretto to eat while continuing your walk. The establishment, which has recently been refurbished, remains in the traditional style of an 18th century trattoria. In fact, here they also serve all the dishes from the traditional Neapolitan cuisine – from seafood pasta to fish dishes. The pizza, made according to classic Neapolitan school standards, exceeds the edges of the plate. It is thin, soft and with a well-balanced taste where all the flavors melt together. The chosen ingredients are top quality, especially the tomatoes. The list of wines and beers has been constructed according to the trattoria's standards. The service is in the old and reassuring Neapolitan style.