Pizzerie Eccellenti 2020
Gazometro 38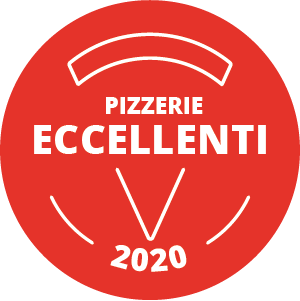 La pizzeria si trova in zona Ostiense in un bel locale dai soffitti altissimi (in origine era un vecchio parcheggio auto) dagli arredi curati e vintage e dall'atmosfera newyorchese .
La pizza è buona, soprattutto l'impasto creato con un mix bilanciato di farine 1 e 0 , con un basso apporto di lievito e con un tempo di maturazione a temperatura controllata da un minimo di 48 ore fino a 72.
La pizza si presenta con un cornicione biscottato alto ed una base che sostiene anche il pomodoro in modo egregio. Va segnalato che la cottura nel forno a legna è gestita dal pizzaiolo con grande maestria.
---
This pizzeria is located in the Ostinese area in a lovely venue with very high ceilings (originally it was an old car park), curated vintage furnishings and a New York atmosphere. The pizza is good, especially the dough.  This is created with a balanced mix of 1 and 0 flours, with a low quantity of yeast, and with a leavening time of 48 to 72 hours under a controlled temperature. The pizza has a high, cookie-like crust, and a base which holds even tomato toppings admirably.  We would like to underscore the fact that the baking in the wood-fired oven is overseen by a highly competent pizza chef.