Pizzerie Eccellenti 2020
La Ciacolada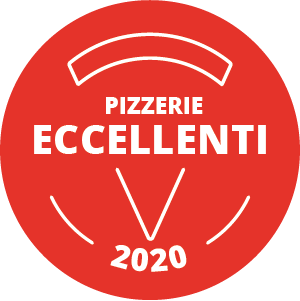 Un locale informale e animato, con un personale accogliente sorridente, che invoglia a fermarsi nonostante la fila di persone sempre presente nell'attesa di essere accomodati.
Non accettano prenotazioni, ma il tempo che si attende per sedersi è poco.
La scelta varia tra le pizze classiche a quelle più particolari, tutte in stile napoletano, con un bordo alto e soffice.
La materia prima è eccellente: nella Margherita si riesce ad assaporare il gusto del latte della mozzarella di Agerola, e nella Marinara il sapore dei pelati italiani, dell'origano biologico di Sicilia e dell'olio all'aglio orsino, che non è invadente ma piacevole. Il lievito madre la rende digeribile e ottima. Il basilico viene sempre aggiunto all'uscita dal forno e regala quel profumo tipico che la pizza deve avere.
Scelte anche di primi, secondi e di dolci tipici della tradizione napoletana (babà, pastiera e i dessert di Sal De Riso).
I prezzi sono adeguati e il servizio discretamente veloce.
---
This is an informal and lively place, with a welcoming and smiling staff.  It is inviting despite the ever-present line of people waiting to be accommodated. They do not take reservations but the wait is not very long. The pizza selection varies between classic pizzas to more original ones.  All are made in the Neapolitan style with a high and soft crust. The raw materials used are of excellent quality. In the Margherita you can savour the taste of milk from the Agerola mozzarella, and in the Marinara the taste of Italian peeled tomatoes, organic Sicilian oregano and wild garlic oil, which is not intrusive but enjoyable. The mother yeast used makes the pizza digestible and flavorful. Fresh basil is always added when the pizza is taken out of the oven, giving it that typical pizza aroma. You can also choose from a list of first and second course dishes, as well as typical desserts from the Neapolitan tradition (babà, pastiera and Sal De Riso desserts). The prices are adequate and the service fairly fast.