Pizzerie Eccellenti 2020
Lievità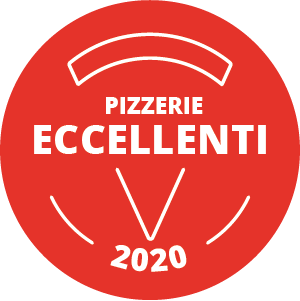 Locale piccolino ma accogliente , la qualità delle pizze è eccellente, sia per quanto riguarda l'impasto che le materie prime utilizzate. Abbiamo scelto una Brontese con pistacchio di Bronte,
Fiordilatte di Agerola, grana, zest di limone veramente delicata  ed una Corbarino & CO con prosciutto culatello pomodorini Corbarino, bufala, basilico, origano selvatico e olio Bio, tutti gli ingredienti sono stati messi a crudo veramente estiva e fresca. Servita già tagliata.
Sia la Brontese che la Corbarino & CO hanno offerto sapori originali e leggerezza da pizza di qualità.
Consigliamo di prendere come antipasto la Montanara, pizza fritta buonissima.
---
This is a small but welcoming establishment.  The quality of the pizzas is excellent, both in terms of the dough and the raw materials used.  We chose a truly delicate Brontese with pistachios from Bronte, fiordilatte from Agerola, grana, and lemon zest.  We also tried a Corbarino & CO with culatello ham, Corbarino cherry tomatoes, buffalo-milk mozzarella, basil, wild oregano and organic oil.  All of the ingredients were added raw, which made the pizza fresh and summery.  The pizza was served sliced. Both the Brontese and the Corbarino & CO offered original flavors and the lightness of a quality pizza.  As an antipasto we recommend the Montanara, an excellent fried pizza.